It's About Us by Alex & Sierra
MAG
January 4, 2018
Before they won "The X-Factor USA," the couple made waves during their audition with their smoky, shapeshifting cover of "Toxic" by Britney Spears. Alex & Sierra, or Alex Kinsey and Sierra Deaton, return with a ensemble of songs with a sweet, strumming sound.

The immediate appeal of the album is that it's down-to-earth, good-natured and true. Like something homemade, you immediately have the sense it's of a precious, real quality. Among a slew of open-hearted song names, they hit the ground running with "Scarecrow," a lively song that veils worries about the walls we all put up in love. As the two exchange lyrics, it becomes unclear, irrelevant even, who is the "scarecrow" struggling to express itself. The strength in their duo is though they are two people, their voices join into one, mirroring the other's fears, doubts, and excitement.
From there, it's pure adventure, like the song "Here We Go" suggests, tapping and racing like a lovestruck heartbeat. And while the theme of the album is generally positive, it still succeeds in communicating the complexity and nuances that make up young love. "Bumper Cars" is a heartfelt ballad, with reaching, stretching arms, unable to fully meet the other's. It offers all the loneliness that can still exist in a healthy relationship. And "Cheating" is a sashay into country, asking playfully, "Do you ever, do you ever, think about cheating on me?" But they still keep it playful, young, and free with "Just Kids," a jazzy number that affirms the album's place in pop. "I Love You" is timid but brave, sending out the dear refrain, "But I love you! Now you don't want me to," like a person does, declaring love out into the open. Arguably the album's most popular song, the deliberating "Little Do You Know" explores building a present with another person, when they are still haunted by their past.

In the end, it's about coming home, wherever that is, so long as it's in each other's arms. "Almost Home" is nostalgic, backed by a twinkling guitar, and "Back to You" and "All For You" end the album, concluding that love, in the end, is about giving. It also shows the timelessness of duets that never lose their charm or their sweetness. One singer captures tones that compliment the other, like the eclectic couple Us the Duo, or artist husband and wife Michael and Carissa Alvarado. Alex & Sierra harmonize in ways that enhance one another, and they explore that throughout the album. Alex's voice is like brass, rough but tender; Sierra's is like rich, warm mahogany. They succeed in sounding universal but intimate, like their love story could be yours. It's about us, all of us.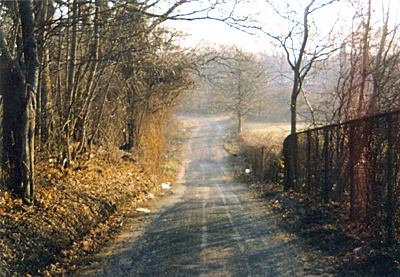 © Cameron C., Milford, CT