The Young and the Restless
January 3, 2010
Set in Genoa City, The Young and the Restless is a long-running soap revolving around the Newmans and Abbotts - two well-known business families. It is a story of love, revenge, heartbreak, murder...and just about every other emotion that exists. The story revolves around the vicious Victor Newman, owner of Newman Enterprises, his competition with Jabot (the Abbott company), and all the drama in between.

If you have watched the sensation for more than a few years, it would seem to be repetitive, what with Victor changing his wife every few months and always ending up with the mother of two of his children, Nikki. It is widely said that Victor's son, Nicholas, and the mother of his son and deceased daughter, Sharon, are becoming the new Victor and Nikki. Although Nick is married to Phyllis Summers, he constantly admits to her that he is still in love with the mother of his son and deceased daughter, Sharon, and seems to think that whenever Sharon is in trouble, it is his job to leave his wife and flee to her rescue.

It seems as though everyone knows everyone's business in Genoa City. Restless Style, now run by Billy Abbott, makes sure of that. It is not hard to forget who had a fling with whom, who is related, and who killed whom. Almost every character has a very dark past, and more than a few situations of which they are more than ashamed of.

As same old-same old as this show may sound, the drama never ends and is always unpredictable. It airs on CBS from 12:30-1:30pm Monday-Friday, and on SoapNet from 7:00-8:00 Monday-Friday. It is guaranteed that "Cliffhanger Fridays" will completely fulfill their job. Once you get sucked in, it is almost impossible to get out.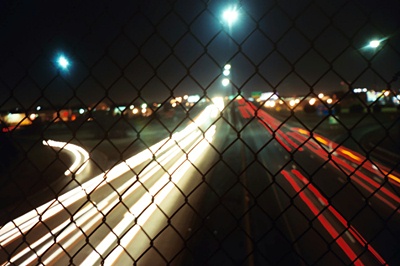 © Jordan L., Wichita, KS