Legend of Zelda: Majora's Mask
May 22, 2015

"Majora`s Mask is a dark twist to a beloved series."- Dean Takashi (www.venturebeat.com)
"One of the top One-Hundred games of the 21RST century."- Game Informer
"The Five Stages of Grief embodied in a classic series."- Jay Johnston
"Majora's mask is an amazing game with an intricate plot."- Tanner Schell
"It has one of the best storylines in gaming." – John Brink

What would you do if you met a terrible fate and only had three days left to live? Well, in Majora's Mask, you play that exact scenario. LinkTM, the hero of the land of HyruleTM goes on a personal quest after he has defeated the great king of evil, GannondorfTM. As he is riding his horse, he is attacked by Skull Kid, and knocked unconscious. Skull Kid searches through Link`s bag and stumbles across the Ocarina of Time, (the instrument from the game`s predecessor, Ocarina of Time) and takes it. After some pitchy notes Skull Kid plays, Link wakes up and tries to get the Ocarina of Time back. Skull kid avoids the attack and jumps on Link`s horse and rides away. Taking evasive action, Link grabs hold of his horse`s leg and tries to stop Skull Kid. WHAT A BEGINNING!! As you go into the game, you appear in the woods (which if you played Ocarina of Time, you would recognize as Kokiri Forest), and are able to take control of your person.
BASIC CONTROLLS:
Swing Sword Horizontally: B
Swing sword Vertically: L + B
Jump Attack: Analog Stick Up + L + B
Roll Attack: Analog Stick Up + R
Tatl`s Information: + Stick Up
Talk to people, read signs, and other basic actions: A
GAMEPLAY:
Game play is surprisingly simple: If you don't know how to do something, just talk to people. Though most the people seem like they can't help you, give it a try; they might just surprise you.
NEED HELP: If you need help, go to: www.zeldadungeon.net It really helps!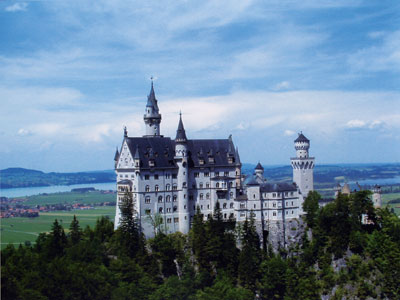 © Trenton O., Highland, UT