The Perks of Applying Early
MAG
January 21, 2014
I applied to one college. Yes, only one. This may sound foolhardy, but through early decision, it was possible. I wouldn't suggest that everyone apply to only one school, because if you don't get in there's a lot of stress, but it worked for me. If I hadn't gotten into my early decision school, I would have had just two weeks to complete my other applications. Luckily, I didn't have to.

I know where I am going. I knew where I was going last December, just a month after I submitted my application. While many of my friends were still waiting for acceptance letters in March and April, still deciding where to go, I was stress-free.

There are some things to consider before applying early decision. For one, early decision is binding, which means you should only use it for your first-choice school. Another issue to consider is financial aid – you will not have competing offers to compare. If that isn't good for you, some schools have early action, which isn't binding but still allows you to get notified early.

However, if you are sure of your top-choice school and you are ready to commit, early decision is the way to go. Not only will you know much earlier whether you are in or not, the numbers are in your favor.

The school I am attending next year, Barnard College of Columbia University, accepts about 40 percent of early decision applicants, which is double the school's overall acceptance rate. Most incoming freshmen will be early decision applicants like me.

This is not even the most shocking statistic. Harvard – renowned for its minuscule acceptance rates, hovering around 6 percent – accepts 21 percent of its early action applicants. If you crunch the numbers, this means the school will accept only about 3 percent of regular applicants. Some colleges fill over half of a year's class with early decision or early action applicants.

These numbers should be enough to make skeptics jump on the early decision bandwagon. Each year the number of people who apply and are accepted early increases. It is doubtful that this trend will change, so I say if you can, get in early.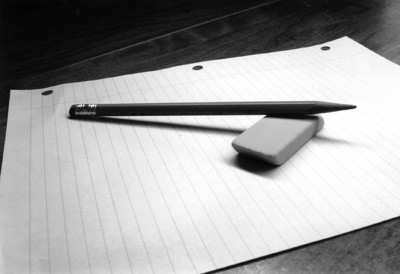 © Michael H., Mildford, CT