Fat Camp
September 21, 2009
Being overweight presents many added hardships for American teens. It is hard on one's self esteem to go into a store and find nothing that fits, to go into school everyday and worry about what people are saying. There are also health issues that come with obesity, though they are not always at the forefront of young adult's minds. It takes a lot of determination and motivation to take the first steps toward a healthier life and in my case it took the help of someone who understood more than anybody, it took Whitney.



The October day, when I first met Whitney I'll admit that I underestimated her. I foolishly mistook her for another participant in the Wellspring Community Program (WCP), another teen spending six hours a week desperately struggling to reach her goal, when in actuality Whitney was everything I wanted, and needed, to be.


Wellspring is a well respected weight loss organization aimed at teens. They have several different program options including a boarding school, a summer camp, and an after school program. Whitney was only 24 when she stepped up to replace the former director of WCP. She was a recent graduate of the Wellspring Academy College program, Whitney was well equipped to deal with teens undergoing a struggle similar to her own. Her time at the Academy helped her lose over a hundred pounds and gain the confidence required to lead children. Unfortunately, due to lack of support the program collapsed not long after. I felt my entire support system being ripped out from under me and I was devastated. I knew I'd probably never seen the kids at WCP again but something told me that Whitney's number was one I shouldn't lose.


By the time February rolled around my mind was solely focused on one thing, the same thing I had been focused on for the pass three years: how was I going to get into the Wellspring summer camp? My parents understood how important it was to me; however we did not have the $10,000 necessary to send me to camp. I refused to let go of my dream, but when once I fully grasped that I would again not be going, I felt myself slipping into a depression and did little to stop it. Then one day, completely out of the blue I received a text from Whitney that said she had found a family willing to sponsor me, and that if it was ok with my parents I could go for free.


That's how I found myself standing in the doorway of dorm room 214, luggage in hand, and fear in my heart. It was the first time I had ever been away home. I was terrified and alone. But as the summer progressed I made great friends and met amazing people. Whitney was rarely around because she was head councilor, but I later learned that she had told other councilors about my story and they had been keeping an eye on for her.


While at camp I was able to reach the highest level of achievement and gain the recognition of many of the administration. I was selected as the General of the Orange team, which put me in charge of half of the seventy-five campers for two days, and led my team to victory.


Wellspring rules state that once camp is over campers cannot stay in contact with staff, so I'll never get the chance to thank Whitney, but I know without her kindness I would never have had the opportunity to so drastically change my life. Because of her I have lost sixty pounds and am now looking at a future with significantly reduced risks of diabetes, and heart disease. I wish I had asked what she saw in me, I wish I had asked why she gave this chance to me out the 20 other kids at WCP. I wish I had the opportunity to tell her about the irrevocable impact she made on my life, and though I may never hear from her again, I know I won't be the person whose life she changes.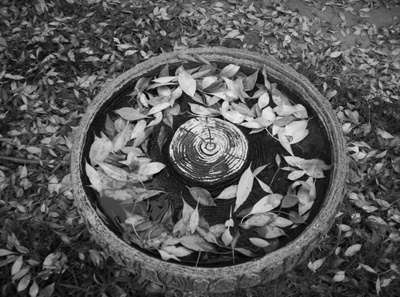 © Lisa N., Hemet, CA