She's Gone (Finished)
May 26, 2010
We had just walked into my house, my brother and I. We both had been having a rough day and just figured that our mom was still with our aunt, still taking care of her. Getting the dishes cleaned and working together, we cleaned the house like always. Soon the phone rang and we already knew it had happened. As the tears ran, neither of us spoke nor needed to hear what my cousin told us anyway. The van pulled in just as the words came out. She's gone. The tears ran harder with the affirmation.
As mom walked in the door, she was paler than snow and the sparkle that was always in her eyes was gone. She was exhausted and sick. Yet her kind of sickness wasn't caused from a bug or virus. Hers was pure depression. Pure loss and complete sadness had sunk into her, deep into her bones and it would take a life time to get it back out. It would take a life time to get the completely crazy, child at heart, same old mother I had always known back. She had lost more than just another family member, or more than a sister. My mother had just lost her best friend and huge chunk of her world where as for me; I had just lost my second mother.

As mom explained what had happened, everyone but my stepdad got ready to leave. The family viewing was that night before 6 at my aunts house. The entire family got together to say a farewell before the funeral, which ultimately led to the burial. I was spaced out and don't even remember getting ready or getting in the van. When I finally came back to reality, I found myself standing by my aunts hospice bed in the living room at her house. Looking at her I cried until I couldn't breathe. I walked away and into the bathroom. I sank to the floor after shutting the door and cried until my mom knocked on the door.
In my family, there's no such thing as "alone time," if you cry, the entire family knows. I polietly asked my mom to leave me alone. Mom pushed the door open anyway and sat in the bathroom with me crying. My cousin Kenny was outside smoking trying to get away. As me and mom walked out of the bathroom I walked outside to be with him. Kenny knew I was crying and understood more than anyone else why this death effected me so hard. Aunt Leona helped raise me when my mom couldn't. Right after my real dad died, Leona took my family in and it was crowded but we survived. Kenny knew I saw aunt Leona as my second mother since then. What I couldn't say to my mom, I could say to her.

The funeral wasn't until that next Monday, since Christmas was three days away. That was the hardest Christmas ever. To us, especially my mom, Christmas was never about the gifts or Santa. It was about calling your family and saying "Merry Christmas" first. It was a family tradition to have a competition to call the most family members and say it first and it was a big thing between mom and aunt Yo (Leona). Mom was so lost and we tried to make her have a good time. It got worse when Kendra, Leona's daughter, called. As the days got closer to the funeral, the family changed more. Me and my brother got quiet and withdrew from everyone. It was the hardest thing in my life to deal with.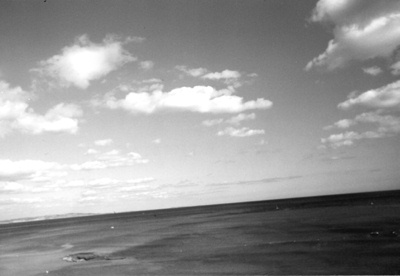 © Nikki C., Phoenix, AZ