My Scene
MAG
Let me set my scene for you.

It is 11:46 p.m.on a cold Saturday night. I am in my attic room, keeping warm in my bed.Envelopes, books, CDs and AP psychology notes are strewn beside me, and clothesdot my floor.

I cannot see my windows, but I know they are there. I'velooked out them so many times I've memorized the view: a well-kept lawn in theforeground with a snow fence expecting winter, beyond that a two-lane highwaylight gray from many winters of salt, beyond that a hayfield, a dairy farm, asilo, a hill, another hill, a mountain chain. The Adirondack Mountains. Past thatI can see Lake Champlain, a plateau, Canada. A game of pick-up hockey is formingjust outside Montreal. The goalie is late, and players shoot at an empty netwhile waiting for his tired red pick-up truck.

My radio is playing,alternative songs spilling out like a hard-to-keep secret. My mom, who long agothought all daughters fall asleep before midnight, asks me to turn the volumedown. I do, and switch to a jazz station. Miles Davis' sweet melodic horn begs meto slow dance. When I close my eyes I see my dancing partner - a dashingblack-haired boy I once knew. He's a good James Bond, wearing a black tux and afancy wristwatch, and he dances just as well. When he dips me, I smile. Theceiling is peppered with glowing stars.

As we leave the dance hall, I lookup at the brilliantly clear December sky. The moon is shining brightly, and Iimagine myself skipping on its surface, collecting rocks for NASA to analyze backon Earth. Kneeling to finger the dusty surface with my clumsy spacesuit glove, asong floats to me:

Well, I'd like to visit the moon
On a rocketshiphigh in the air
Yes, I'd like to visit the moon,
But I don't thinkI'd like to live there.
Though I'd like to look down at theEarth from above
I would miss all the places and people Ilove
So, although I may go, I'll be coming home soon...

Davis ends his song with a mournful vibrato. I walk over to my radioand turn the music off. Returning to my bed, I fluff my pillow,straighten my sheets and crawl under my flannel comforter.

I turnoff my light.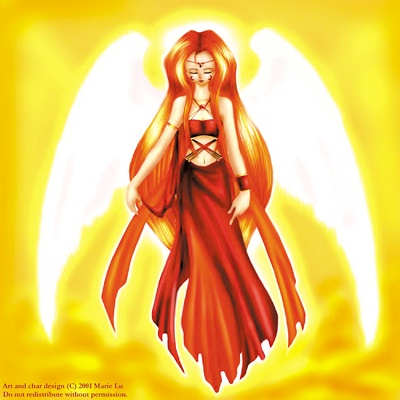 © Anonymous