How to Have an Amazing Prom for under $100
April 4, 2010
I've read a lot of articles lately that dismiss prom for being not worth the money it costs, and I encourage everyone to go to prom. Because even though the decorations were hideous, the lighting terrible, and the food limited, I still had an amazing time. Still, not everyone can spend a fortune on prom, so here are some ways to have an amazing, high class prom, without spending tons of money.

1.
For girls it's the dress. The beautiful ball gowns generally cost lots of money. My dress was a fuchsia colored ball gown, complete with sequins. The cost? $20. For cheap, gorgeous, and nice dresses check eBay, but if you're concerned about the dress not fitting or arriving on time, there is a clothing store called Ross. In the spring, they typically sell very beautiful, reasonably priced dresses. Another option, believe it or not, is GoodWill. It sounds a little tacky, but GoodWill often has amazing dresses, at least a few. And if you're aiming for short, you're in luck because Target has begun selling short, reasonably priced prom dresses. You can get about any of these dresses for $20.
2.
The tickets. Tickets are pretty expensive, although at my school they were only twenty dollars each, and a couple could get a ticket for $30 together. So don't have a date? Get a friend to go with you if there's a discount and go as a couple. My friend Josh and I did this and saved $10 between us.
3.
The limo. Well, do you really need a limo? Go with your friends and get the coolest car you can. My friend and I went in my mom's convertible Miata. Just make sure you have plenty of hairspray or drive slow if you have wild hair.
4.
And speaking of hair and make-up. You don't have to go off to some fancy salon to do it. There are plenty of YouTube videos to instruct you, and moms generally are very good at doing this sort of thing. If your mom isn't, have a friend help you.
5.
The pictures. Again, get with a friend and pay half. My package included four different poses, each of which had an 8x10, 5x7, two sheets of wallets, and a collage-style poster. We each paid $35, and the pictures were amazing.
6.
The food. Prom generally has food, but our food wasn't that great. So my friend and I went to eat at a restaurant (AppleBees). We had an appetizer tray and split a dessert. It cost $20 all together, and I actually paid the full bill because my friend didn't have any more money.
7.
So. The total for me? $85 (and if we'd split the meal it would've been $75).


So there you are! Have an amazing prom for under $100. Also, to help with financial strain, buy things at different times. By your dress a few weeks before you buy your ticket. Set back money for the pictures as soon as possible.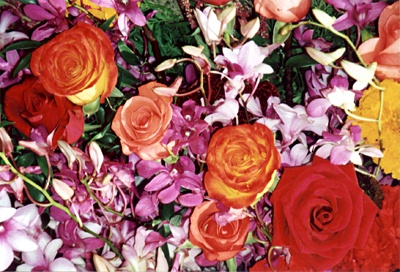 © Stacy L.,New City, NY