Improving Your Grades
April 27, 2010
In school, most students fail while most students pass. In life, there is failure and success. We couldn't keep failing, why?

Usually, failing students have major and minor reasons why they fail. Most students feel lazy during studies. Most students do not catch-up their lessons while some gets peer pressured or stressed in school or at home. A number of students also fail because they have life, family or personal problems or there are some other causes.

Here are some tips and tricks on how to improve your grades:

1.
Get a pen and paper. Write down your weakest spots and subjects at school.
-
List those/this subject(s). Write down the known causes while you fail. Be honest with yourself. Ex. I'm failing in Math because I cannot catch-up the lessons very well.
-
After writing down the key causes, write down your possible solution on how are you going to perk up. Ex. I'm going to ask my teacher or get a tutor to help me.
Note: Be sure to do every solution you have written down. It wouldn't make sense if you do nothing.

2.
Look, Listen and Learn.
-
Listen to your teacher very well. Pay attention to class. How will you learn and improve if you do not focus on your lessons? It's a must.
-
List down notes. This is very important as this can be a reviewer during exams or homeworks.
-
List down homeworks, reports, projects etc.

3.
Do everything you need to do.
-
Do all homeworks and schoolwork. Try not to miss.
-
Remember to ask help if you get stuck.
-
Get some references or sources to help you. Try to visit the library.
-
Follow the teacher's instructions.


4.
Believe in yourself.
-
Success is achieved when you have high self-esteem. Always be confident. Never down yourself. Try and Try until you succeed.
-
Sometimes failure indicates that we need to endeavor to achieve success. So, never give up.
5.
Get some inspiration.
-
A supportive family will keep you motivated and it will lead you into a path of continous improvement and accomplishment.
-
Friends who support and encourage will also help.

That's all. Never stop trying. There is failure and success in life. Failure is unavoidable and it doesn't mean it's the end of the world. So, never give up!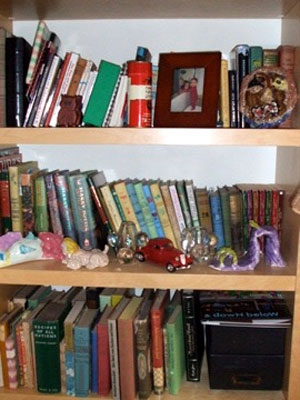 © Nina M., San Francisco, CA