Who are you to say young love is dumb love?
October 25, 2011
I've got myself a piece of literature for all the oblivious adults, that dont believe in "Young love"-including my parents. Young love has the capability of amounting to as much as adult love. Young love may take extra hard work,lot's of good days, and lots of "Sorry's. But, just like with any sort of love, when you love someone enough to give your life for, all that hard work is just another step towards that final prize. Which is "Forever" True young love isn't just physical, its not just lust.Young love is beautiful, its a pair of kids withstanding all the doubt in everybodies minds, because of the love they plan on unconditionally sharing. The same love that is often misunderstood. Adults often think young love is just what kids say when there infatuated with a cute boy or girl. But in some cases, theres a boy and girl that are meant to be together, they put eachothers flaws, issues, and inperfections aside. Just to attempt to ensure there destiny together. Young love isn't granted all the recognition it deserves. Just because young love hasnt worked out for dozens of others, doesnt mean it wont. Young love isnt getting "intimate" every week or getting high together. Its a rare love, the kind that shoots for the stars, Its staying on the phone til 1, espcially on those school night, and you still manage to haul your butt to school the next morning just to see them. Its holding hands nomatter whose watching, and kissing passionately( and occasionally sucking face.)Young love is chasing eachother around the house, laughin, and dancing in the most random place together nomatter how bad they are at it. Its love without all the adult problems, it's preparing us for what might juss' be forever.

Soo. For all you adults, and perhaps even teenagers themselves that don't have faith in young love.. Its the weapon for this wounded generation.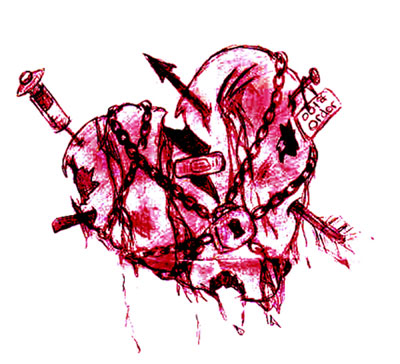 © Asia B., Hudson, MA