Done with School!
April 20, 2012
Up until I turned 14 and started eighth grade, I had no idea what bullying felt like. I have had my ups and downs, but nothing is worse then the feeling of bullying.
It started on Facebook. A few "mean girls" from my school left rude wall post on my profile. I didn't think much about it. From there, the problems only got worse. More people started getting involved, even the people I used to call my friends. I thought I knew who I could trust. I guess I have a bad choice in friends. It was just little post like "We're not friends" and "I don't like you". The girls decided to take it to the school, where even more people became involved, including boys. When I walked by, people would say "Eww" or laugh. Next people would stare at me while whispering to another person. I would get real upset, but didn't do anything about it.
Over spring break, a boy I was once friends with was involved in a shooting accident. He is now blind. A few girls from school decided to start a rumor that I said he deserved to get shot. Only a few people, my true friends, knew I never said that. Three of my friends took the matter to the principal. My mom also got the post from Facebook and gave them to my principal. A mom of a girl from school made a rude remark about beating me up by the flagpole.
Since I knew I would only continue to get bullied, I am now home schooling for the rest of my eighth grade year and switching schools for high school. Bullying can be serious, so report it before it gets worse.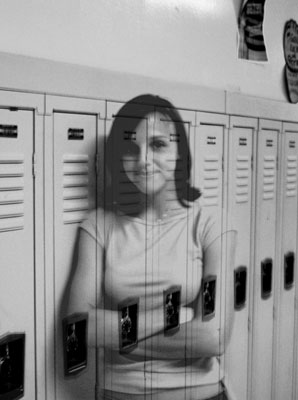 © Amy D., Troy, OH