Bullying: Make A Difference!
April 28, 2012
I was lucky to be born with an American mother and a French father. Having a big family on both sides opened me to have a unique culture that I share with my two brothers and my sister. I have experienced school in two different countries. My personal experiences have shown me that differences are an advantage. If people respected differences, maybe bullying wouldn't be such an issue.


Most of my education has been in France. I lived in the country sides where there are more cows than people in the villages. Everyone knows everyone; only 356 students attended my school. I had the special role of being a student representative; I was the connection between students and teachers. That role made me taken in account all points of views.

Kids who are bullied lose their confidence because they start believing the lies they hear. They need help getting their confidence back. I used to welcome everyone in our school. It sometimes was difficult because the new kids didn't like the change they were experiencing; they wouldn't want to socialize in fear of being rejected. I would introduce them to other kids who also shared their interests. Slowly they started standing up for themselves, confident in their actions and discussions.

This past year I came to the U.S. for high school. I was not expecting so many changes: new lifestyle, new language, new culture, and all new teachers and students. For the first time, I am the outsider and am working hard to make friends. Some kids treat my brother and me like we are weird, but others find us interesting. Now that I am in the U.S. others are welcoming me and I am even more aware of what a difference that makes. If more students had more leadership opportunities to make them aware of other students' feelings, then bullying might not be as big of a problem.

Another idea is that we always feel more sympathy for the person who is bullied, but it helps to consider the feelings of someone who bullies too. They may feel unnoticed so they get attention by making others fear them. They were bullied and never overcame it so they bully others. Maybe their parents didn't pay enough attention to them or they are afraid of their parents. They may even think that fear is love. If we also consider a bully's feelings they might not be so defensive.

Helping kids accept and respect differences will make an improving change in the world. I was fortunate to learn from my experiences that helped open my mind and stand up for my beliefs. Bullies and the people they bully have similar feelings that could draw them together rather than farther apart. I believe we can all take part in preventing bullying, by working harder to understand differences. Are we ready to make that difference?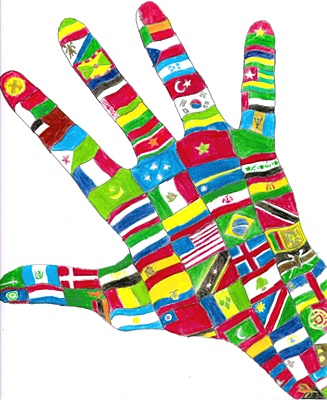 © Adeline N., Ridgefield, C