It Was Subtle
January 10, 2013
It was subtle.

I'm not one of those people who were pushed around and verbally abused.
I was the one that got stares. People would get up and walk away if I sat down near them. I'd hear whispers walking down the hall, "That's her."

It was subtle. When I was a freshman at an All-Girls Catholic High School, I came out that I was a lesbian. The school was very small, so in a day, everyone including teachers knew.

At first it wasn't a big deal. No one outside of my grade knew that I was me. They only knew that a freshman was lesbian. As the days went on, I started to hear people talking to their friends about me, without knowing that I was sitting two seats away from them, hearing every word they said.

When people started recognizing me is when it got bad. I could see by the way they looked at me how they felt about my personal sexuality. I'd say something and they'd look at me with the most disgusted faces as if to say, "How dare someone as lowly as you share your thoughts!"

Some teachers also showed their distaste. Adults whom I highly respected and loved being in class with would suddenly turn cold if I raised my hand to ask a question. I'd try to approach them and they'd tell me they were far too busy to help me then.

But there were some people that still liked me. My few close friends braved the rumors and the hate to stick by me. My favorite teacher told me he respected me even more for being so honest about who I was. He confided in me that he never told anyone that he was gay, and that was why he was fifty-six years old and living alone. He was ashamed and scared of being out casted.

I suppose I was lucky. People didn't leave terrible things in my locker. I didn't get beat up after school or shoved into walls. All I got were hurtful rumors and nasty looks.

As I get older and discover more about myself, I suppose I could say things do get better. I wouldn't say other people got better, but I got stronger.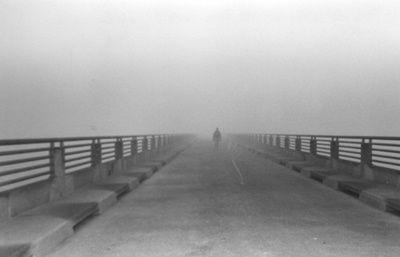 © Becky G., Westerville, OH