bullying at risk
April 28, 2015
It's usually the innocent students who learn the important lessons of bullying in school. A mom and her teenage daughter were arrested at Langham-Creek High School In Cypress-Fairbanks ISD, after a bizarre encounter with another female student.
Footage was caught on tape of a 34 year old woman attacking the other student because of her daughter being bullied. Cypress District is taking this situation lightly and hasn't made a statement on the subject to the press.
This is an big issue in the local community because this young girl got a very brutal beating which could lead to severe injuries. This is very important to our generation because things similar to this happens a lot and they tend to mess up some children's lives.
BUT there is two arguments to the story and no one is for sure what will happen in the future, judges and the mother of the beaten child are not quite sure who was the bully, they say it doesn't matter and they will still be prosecuted.
The mother and daughter that was arrested were tweeting before hand about how they would come to the school and beat the young girl. Amber edwards, the mother of the beaten 14 year old daughter, says "I looked at it and thought theres no way an adult is going to come to Langham Creek and beat a child..."As the world goes on about this situation , the mother whose daughter was beaten is still worried about this situation and how it will come out in the end. Although the mother who jumped the child is in jail, who knows when she will get out? I think this situation should go viral as a lesson and a consequence.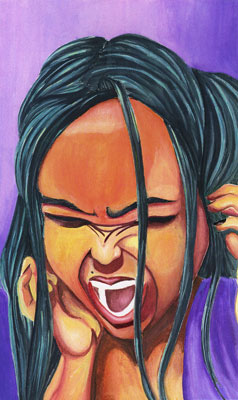 © Kriztille J., Briarwood, NY