Don't Miss This Opportunity- Free Online Ballet Classes for Children (Stairway For Ballet)
December 6, 2020
It is a confusing and difficult time for everyone, especially since most of us are stuck at home with lack of social interaction. In the midst of this uncertainty, it is important to find something that keeps you going. For me, one of the things that keeps me going is dance and teaching others how to dance.
There are a lot of things that I enjoy doing and appreciate, but the most prominent passion for me is ballet. I started ballet from the time I was six when I was in Korea, and I fell in love with it after I saw the ballet Giselle and started taking classes.
​Even after I moved to Michigan, I still continued to take ballet classes, perform on numerous stages, and go to competitions. I go to an amazing ballet school, where so many of my experiences, memories, and friends have blossomed from. Despite my love for ballet, there was one thing that bothered me about the ballet community. It was the implication of racism and microaggressions that you see in the ballet world, particularly in competitions and companies.
It is indisputable that ballet has a diversity problem. The majority of dancers in companies and competitions are not dancers of color. In classes or masterclasses, I was often the one of the few dancers who was a dancer of color. My parents told me that I had to do way better than other dancers to overcome the obstacles in ballet, just because of my ethnicity and how I looked like. Often, I would see dancer's of color getting lower scores even though they seemed to have performed better because of their "body" or the "judges preferences". Having seen and experienced these indirectly, I felt frustrated and defeated.
​In the ballet community and even society in general, I realized that the repeating circle of racial inequality creates disparities of opportunities, which also contributes to racism, discrimination, and disadvantages of intersectionality to be omnipresent. For example, when minority groups are in poverty and can't afford their children to go to ballet lessons, the children can't train their technique and performance in order to be a ballet dancer.
Meanwhile, people with better financial situations are able to send their children to ballet schools so that they have a higher chance of becoming a professional dancer if they want to. This repeats in cycles for the generations to come. Stereotypes and prejudices don't help in creating a diverse community in the ballet world either. This gave me hindsight on how grateful I should be and how much privilege I have in just being able to do something I truly love..
​This is why I created this program; Stairway for Ballet. The mission for this program is to help eliminate racism and break stereotypes in the ballet community one step at a time. By advocating for change in equality in the ballet community and providing a free online ballet program for children ages 5-10, especially those who can't afford it. Every Saturday, there are going to be free online ballet classes available . These classes are in the beginner levels since we expect students to be in a situation where they haven't encountered ballet before. Once you register and sign up in the Google forms, we will send you a Zoom link every week so that your child can take these classes online. If you have any younger sisters, brothers, cousins or anyone you know, feel free to share this information with them.
In addition, podcasts will be posted biweekly on platforms such as Spotify, Anchor, Google Podcasts, Overcast, Apple Podcasts as well as on this website. Our goal for the podcasts is to highlight the diversity problem in the ballet world and illustrate experiences and real stories of students, guests, and experts, and inspire people to advocate to eliminate racism in ballet and the arts. Blogs are coincidentally parallel to the podcasts, by underscoring the highlights of them. You can also check out some of the petitions to sign on MoveOn and YouTube videos that highlight ballet positions, conditioning, stretches that will donate the revenue to social organizations working against racial inequality.
​Stairway For Ballet emerged out of a pursuit to inspire and support the racial justice community, and a desire for actions to speak louder than words for the ballet world. We strive to eliminate racism, increase diversity, and break stereotypes in ballet. One step at a time.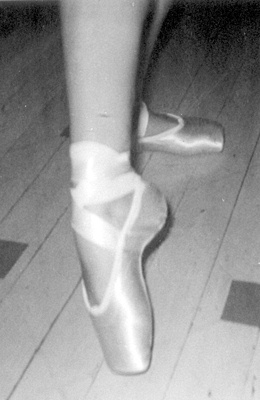 © Amelia B., Philadelphia, PA