One Week-Long Trip, One Lifetime Change
MAG
After not being involved inany extracurricular activities as a sophomore, I decided it would be good to getinvolved in something, so I signed up for a class called Community of Caring. Ihadn't had a huge interest in service and always wondered why anyone would workfor free, but I knew this class was right for me on the first day. It helped meunderstand the meaning of service and got me excited to do some.

One day,two of my classmates described volunteer expeditions they had done the previoussummer. Miranda had been to Mexico working on a water system project, and Angelahad been to Romania as a counselor at a camp for kids from war-torn families.These experiences were touching and made me want to volunteer in a humanitarianmission.

I decided to participate in an expedition to Guatemala. Myparents were impressed with my decision, and things worked out so that I couldgo. My interest in giving time to a useful cause rubbed off and my mom decided togo, which was great because I wouldn't only be with strangers.

Aftermonths of preparation, a very late night packing followed by an early departure,we landed in Guatemala. The sun had just set and I was glued to the window,staring at one of the most beautiful landscapes I had ever seen. My first glimpseof the country was of a tropical rainforest with cottage lights glowing under thetrees.

As we approached the runway, I noticed giant sheets of metalcovering the ground and was told by our leader that these were the scrap-metalroofs of people's houses. I was astounded and didn't believe that people actuallylived in those. The next morning I received a harsh dose of reality when I sawthem up close as our bus drove eight hours to the village of Sena Hu where wewould be working for the next five days.

Those five hot days were the mostinspiring of my life. I was involved in building the foundation for a school andconstructing the walls of a health-care center. I also helped a dentist in thevillage clinic and visited an elementary school. Every minute was a newexperience that will forever touch me.

Very few people in our society haveseen or experienced the poverty in which most of the world lives. We cannotcomprehend living without necessities like running water, electricity, nutritionand health care. These things are virtually unheard of in some countries. At thesame time, however, I was also very impressed with the attitude of the people.They always made the best of what they had and rarely complained. How many of uscould do that if we lived in the same conditions?

My experience inGuatemala had a profound effect on me. I came back with a different attitudeabout life. Since then I've wanted to live every day to its fullest and be a morecaring and less self-centered person. I decided to give up my senior Spring Breakto go on another expedition to Mexico.

I love serving and am excited tohelp others.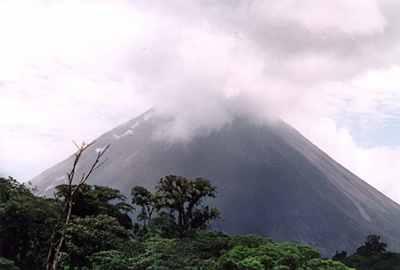 © Anonymous