Summer at Summit
MAG
For the average high schoolstudent, summer is a time for hanging out, going to the beach and parties, a timefor playing sports, earning extra money, or just relaxing. And sure, like theaverage high school student, I manage to fit most of these activities into mybusy schedule. I also fit in a little more. Last summer, I spent three mornings aweek volunteering in a preschool at Summit Educational Resources.

TheSummit provides services to help the development and independence of childrenwith communication and behavioral challenges. I worked as a teacher's assistantwith 12 children between the ages of three and five. My group was relativelyhigh-functioning and generally cooperative. The activities we did were designedto teach them everyday skills.

My volunteer experience taught me atwo-fold lesson. The first was knowledge about these children's conditions.Because I want to be a pediatrician, it was beneficial to see firsthand thebehavior of children with disabilities. I was interested to observe thetechniques used to try to help the children.

From volunteering, I alsogained a greater understanding and respect for these children and their families.I saw how difficult it was for parents to handle these children at times; oftenthey arrived looking worn out from constantly giving necessary care to theirchildren. Some parents struggled to understand or accept their child's condition,but they sincerely thanked the teachers for all they did. I realized parentscannot just take a break when they are tired; they must always be there for theirchildren.

I consider my summer well spent. Volunteering at the Summitwas a valuable experience that helped me learn many lessons and grow as anindividual, even though at times I missed doing something with my friends. If Ihad not devoted my summer to working with the kids, what I would have trulymissed out on would have been a wonderful opportunity.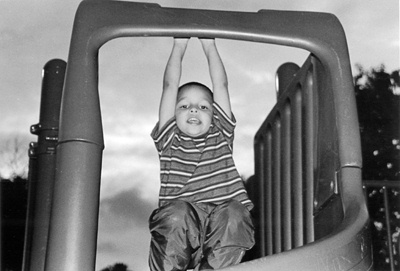 © Anonymous