All You Need is Love
November 28, 2016
Lots of people do community service just for the hours, well I don't. I truly care about the people I serve and the causes because I have an emotional connection. I've always wanted to be a doctor since I could remember and I just wanted to help people. Another reason is because my mom had breast cancer so I try to volunteer at all of the cancer events I can.
When I was 4 I received a plastic Fisher Price doctor kit and my love for medicine started then and there. Since then my passion has only grown and know I want to be a pediatric neurosurgeon. To be a good doctor you must have a love for helping people of all ages, so that's what I do when I go to events to volunteer. Every Thanksgiving I go to help bring our school's food boxes to the poor people's cars. I love this because you can see how grateful the people are to receive the food. I'm repaid with smiles.
Children and the elderly always need the most help. So every Monday I go help take care of the Pre-k after-school arts program where they do simple arts and crafts. With the medical group I'm in we once made hot cocoa and wrapped presidents for the local children's hospital during their Christmas tree lighting. The children are always so cute and happy!
Sometimes you aren't even serving a physical person, you can serve the environment. Once every two month I go to the local park and pick up all the trash on every trail. It saves animals that could have possibly eaten it and it makes the scenery more beautiful. Walking those trails is truly good exercise and it's fun to do with a friend.
Community service only matters if you truly mean it and the people you're serving really feel and know if you don't care. You might not get a thank you from them, but you should still feel good on the inside about your good actions. If everyone gave 1 hour of their time back to the community the world would be a much better place because all we need is love.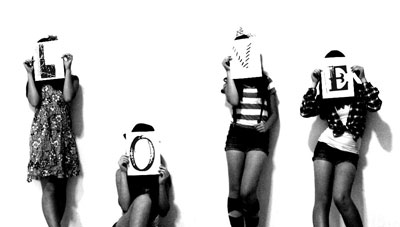 © Yoko K., Madison, WI