Dear Meat Eaters
October 2, 2010
Every year, approximately ten billion animals are brutally slaughtered for human consumption. You should not support the killing of animals because the are mistreated, unhealthy to eat, and eating meat is not natural.


Animals raised in slaughter houses are extremely mistreated. A cow, to be healthy, needs shelter. The Summer heat gets so intense that the cow needs a break from the sun. In the Winter, the winds get so harsh that the cow needs protection. They also need a constant supply of water. Yes, cows get dehydrated. Cattle need a healthy diet consisting of grains, hay, and plenty of pasture. A cow needs a clean, safe home. If a cows home is not clean it will become infected with all sorts of diseases. Slaughter houses neglect the cattle's needs. The cows are often without water and healthy food. Instead, they are fed artificial food and stuffed with discusting (sp?) hormones. The cows live in extremely unclean environments. Their barns are so rarely cleaned, that the cows are constantly subjected to disease. As for how they are put to death, it is not better. The animals are tortured for hours before actually dying. They are hung by their feet and painfully skinned alive. It is not right.


Eating meat is unhealthy. Have you ever REALLY thought about what you put into your body? Don't worry if you haven't, just read on. Remember, everything the animals eats, you eat, too. The pig eats slop. Literally. Slop can mean anything at all. All slaughter house animals are fed artificial hormones that cause them to grow at an unnatural rate. What does that mean? Yup, you're eating the artificial hormones, too. The animals are kept in discustingly(sp?) unclean environments. They live in and carry a variety of diseases. So you would be eating a diseased animal. Meat is extremely high in fat and cholesterol. Eating meat has been linked to heart disease, cancer, clogged arteries, diabetes, as well as many other serious diseases. Any nutrients found in meat can be found in a healthier, plant based food.


Eating meat is not natural. Humans are naturally herbivores. You may be thinking, "But we eat meat all the time!" An omnivore, such as a dog, can eat meat raw and straight from the carcass. Humans, however, must cook the meat first. Humans have characteristics much more similar to herbivores than carnivores and omnivores. For example our teeth, intestinal tracks, digestive systems, nails, and out jaws. As well as quite a few more traits. We are not omnivores naturally.


You should not support the killing of animals because they are severely mistreated, unhealthy to eat, and eating meat is not natural.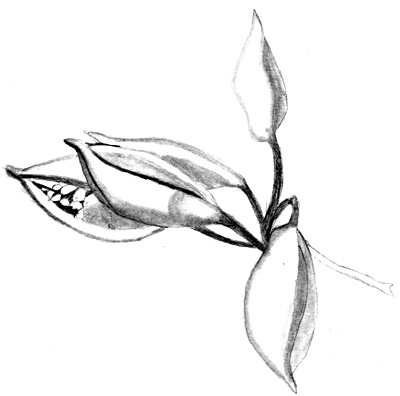 © Carlos C., Glendale, AZ