Energy Use
March 17, 2014
The condition our Earth is will get worse if we keep releasing greenhouse gases into our atmosphere. Damage to the Earth is because burning coal, oil, and other fossil fuels for energy. They work now, but there are many alternatives we should put into use.

According to Bjorn Lomborg from The New York Times, his article "The Poor Need Cheap Fossil Fuels" states that 81% of today's energy needs are supplied by fossil fuels. The International Energy Agency says that it will be the same in 2035. But it's the cheapest option. Greenhouse gas emissions are a common trade-off worth giving for many people who really need energy. For example, Lomberg's article says that China saved about 680,000,000 people from poverty by giving them coal powered energy. There are many poor people around the world who heat and cook in their homes with wood, dung, crop waste and coal. The World Health Organization conducted studies showing that 3.5 million of those people die from the polluted air in their houses. Thats 200,000 more deaths than people dying from air pollution in the outside world. All these countries are doing the best they can despite the trade-offs.

The fuels are cheap but do create other challenges in money. Much money goes into human health issues from air pollution, damage to land from mining, environmental damage from global warming, acid rain, water pollution, and national security issues like protecting certain sources of fossil fuels. All those little things called externalities aren't paid by energy companies but by public taxes. But the way that payment works really hides the true cost and the damage on the environment, the economy and human health. Also the environmental effects can be more than expected. Over the last 150 years the amount of carbon dioxide in our atmosphere raised 25% (http://www.ucsusa.org). If carbon dioxide keeps increasing like this, coastal areas, wetlands and river deltas will be completely flooded due to warmer climates melting glaciers and causing rising sea levels. Also we could get freak weather more often, which leads to more repair costs. Inland areas could suffer more severe droughts more often. Sulfur in fuels affects crops and buildings with acid rain and hurt the economy.

We need to make the other green sources more accessible. We need to fund to research and make these alternatives usable to everyone. There are many other options like solar, geothermal, biomass, hydroelectric, wind and nuclear. We need a safe way to use it all and make it accessible worldwide. Participate in a fundraiser or try your own. The only people to save the planet are the people like you and me.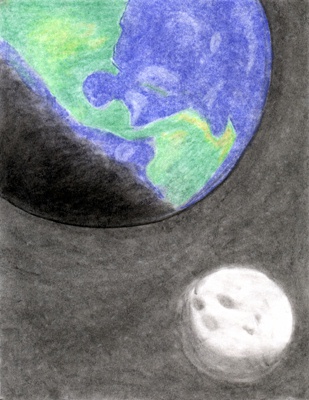 © Bianca C., Phoenix, AZ