Dealing and Healing: How to keep it together when things fall apart
February 29, 2012
There is a time in everyone's life when things just fall to pieces. Perhaps it's the college rejection letter you received last week, or the nasty text message your best friend sent you. Maybe your parents just told you they're getting a divorce. Maybe you made an irreversible mistake, and are wishing life came equipped with a giant Replay button. Unfortunately, it doesn't. So, rather than gorging yourself on chocolate ice cream, or playing a marathon round of Halo, take a deep breath, and trust that you are bigger than anything life can throw at you.

So what happens now? There's been an emotional explosion, and you need time to absorb the aftermath. Be kind to yourself. As much as you may feel like piling on the blame, remember this: humans are flawed, and life can be messy. Acquiring a taste for bittersweet can be a tough task to accomplish, so give yourself time. The best thing to do for your own well-being, is to relax your mind and body. Keep in mind that this can be tough, what with the pain you might be experiencing, but do your best to unwind. It's worth it.
Okay, you realize stress is an unavoidable part of life. How do you overcome it? Breathe. When you feel stressed, take a second to see if you're holding your breath; sometimes we do this without realizing it. When you feel any anxiety, do a set of five in and out breaths, take a five second break, and try another set.

Laugh. This may seem close to impossible, but an honest-to-goodness belly laugh relaxes your entire body. This is essentially because laughter releases feel-good chemicals from the brain, called endorphins. So start cracking jokes with your pals and get ready to feel fabulous.

Get simple. It's fun to check your Facebook page or watch videos online once in a while, but excess screen time can become draining. Try other forms of entertainment, like reading, listening to music, or, to dazzle those brain cells, try doing some Sudoku. Getting out of a technological rut can be a breath of fresh air.

Talk it out. This just may be the best solution around. Telling a loved one or counselor about your problems may be an immense relief. They will have ideas and suggestions of their own. Listen, and ask them to do the same for you.

Have perspective. A healthy dose of perspective may be exactly what you need to stop hyperventilating about your failed exam, or stop beating your fists about that massive blow-up you had with your parents. Take heart in knowing that you will smile again. Life is overwhelming at times, but the only direction we can go is forward. So get out that ruler, and take your problems down to size. The results may surprise you.

The power of hope. Hope is that little bubble in your heart that refuses to pop, and never stops growing. Like flowers that spring up in sidewalk cracks, hope takes root in the most unexpected places, and it is the thing that will pull you out of a dark place, and change that sign on your back from "kick me," to "kick butt!"

So maybe you're thinking to yourself, "Sure, life is rough at times, but I'm dealing with it." This may be true, but that said, we all hurt in our own unique way. Loneliness, depression and anger are all okay, and all normal. But if you think you may be trying to suppress these feelings, you might not be coping in a healthy way. To deal with this, try your best to do something constructive rather than destructive. Write, dance, run, paint, draw or jump in a mud puddle. Do something creative and cool and satisfying. If so-called friends judge or criticize your interests, it's time to find some real friends.

Dealing with the death of a loved one, divorce, betrayal of a friend, serious illness, and any other negative life changes, requires a great deal of patience, love and time. And while it might be most satisfying to scream and yell and throw a fit, it's best not to foster these types of behaviors. Yes, sometimes it seems like the only think you'll get from taking the high road, is a bad nose bleed, but there is power in handling these situations with dignity.

Trust that you will emerge on the other side, and know that you will be stronger for it. There is always, always a way.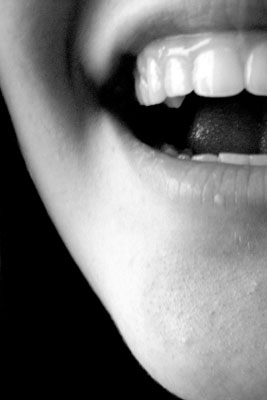 © Katya K.