So Lucky
MAG
"You'reso lucky," people shout at me as they run by gasping for breath and grabbingtheir sides in vain attempts to ease the shooting cramps from lack of oxygen.

I give them a grim smile from my position on the grass and call out wordsof encouragement I don't mean. Honestly, I'm jealous that it's them and not me,but I'm also struck by the truth of their words. I am extremely lucky, but notfor the reasons that they think.

The rest of the gym class finishes theirmile run and rushes to the water fountain, red-faced and weary. I get my crutchesand slowly rise to follow them inside. All they can see is a doctor's excuse notto participate in gym class. Pretty lucky.

What they don't know is thehistory behind the ever-present limp that they see as a small price to pay to bea spectator to their agony. And I can't blame them because they weren't there forthe doctor's visits, surgeries, painful therapy and weeks spent wheelchair-bound.If they asked, I would tell them exactly why I'm so lucky.

When I waseight months old, I began to run high fevers and keep my parents up late into thenight with my discomfort. When doctors finally came to a concensus, it wasn't thegood news my parents had hoped for: I had an infection in my left hip medicallyknown as septic arthritis. After several surgeries, huge hospital bills andmultiple doctors with multiple opinions, they told me my fate: life in awheelchair.

My parents refused to accept it and changed doctorsagain. More surgeries followed and then, finally, my first timid steps. Of allthe children afflicted with this problem, I not only survived, Iwalked.

After another surgery, I was given restrictions to prevent futherproblems: no running, jumping or contact sports.

So, yeah, I am lucky. Imight never get to be the star gymnast I dream of, and not a day goes by that I'mnot in pain, but every time I get up to walk, I know I was given a gift. Nevertake the small things you can do for granted, such as getting to your feet. Noteveryone knows the feeling of wearing new shoes all day only to come home withblistered and swollen feet. If they had stopped to think when running the mile,they'd have realized that I'm lucky to be able to get up from my seat on thesidelines, and they're lucky not to be on the sidelines.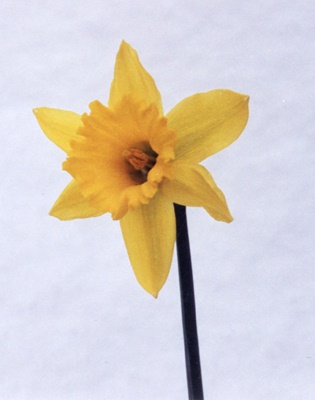 © Anonymous