Life's Last Strike
January 15, 2009
A small walk to the plate. A tight grip of the bat. A tight grin on his face. He wasnt nervous, he was ready to take the plunge. The plunge would be one that would change his life. His, a six foot, one fifty pound brunette teen with aspiring hopes. Hopes that he held within his own. They were his, nobody else's. Nobody could take them away, nobody could take away the moment either, no matter how much they wanted to.


He leaned in, cocky, as most young hot shots are. He had life in the grips of his hands. His bat reared and cocked, he looked at the opposition infront of him. A very daunting figure. Not many escaped this pitcher. He was on his game, a true ace. He waited for his wind up, for his pitch, oh my would his mechanic's be flawless on this day.


He was looking for something off speed, he got heat. The opposition dealed him, his family, his friends, his life a sudden fastball. He swung. He missed. The pitch was perfect, right down the middle. A sudden fastball that catches you off guard. A pitch your dealt without even expecting. It knocks you, your family, your life off course.


"It's 0-1 in the count, im still alive. I can do this. Ive seen this pitcher before. Ive seen him deal, Ive seen him take out other batters. I can take this." he told himself confidently as he dug back in.


He waited, prepared to take the pitchers heat again. "If he brings heat, im taking him yard." he was ready.


With the pop of the mit the count was now 0-2. No balls, two strikes. This pitcher was good. He brought a changeup. "How many people can throw that good of a pitch!?" he screamed within. The situation was dire. A changeup in an 0-1 count. Batters would love to believe they have their lives on track, they have it planned out, they know how to succeed when facing a pitcher. But when this pitcher throws you a changeup your plan goes out of the park. You start improvising to save what little chance you have left.


A state of quiet panic. A scene of brisk chaos. Stepping back up to the plate, he knew he had to protect his plate. He had to protect his life. This may be his last chance to make it.


"God I can hear my mom and dad, theyre urging me on to fight. I feel numb, I feel weak. This pitcher is just too good. I still have a chance, I jst wish everyone would stop screaming. Let me be comfortable and do this." his thoughts were really racing at this point as he choked up on his bat. "He's gonna throw a get it in fastball and try to get me out of this place quick. I can beat this, I can be the one that makes it!" he grew confident within himself.


Time slowed down. Seconds seemed to take hours. Hours took days. There was so much focus between the batter, his family, the pitcher, all of the other's involved in the moment, in the moment that insues. The pitch was released. The family and friends off to the side watched as the pitched was released. They had a great deal of confidence their son could overcome these odds and fight through. They were crushed. They saw what their son the batter saw. A high pitch released, the boy took a ferocious swing only to come up with air. A perfect curveball, the hammer. The pitchers deadliest pitch. A sudden cry out of terror and pain soon followed immediatly after the pitch hit the mit from the family and friends.


The pitcher won the day. The pitcher won his world series, game 7 buttom of the ninth. He ended the boys hope of seeing another warm season. He ended the hope of a bright and promising future. Pitchers pitch to win it all. Cancer won it all.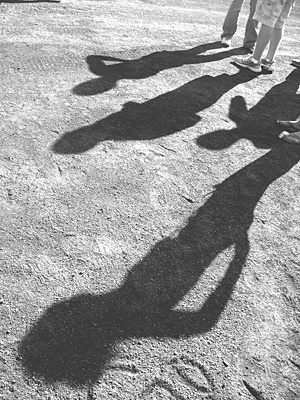 © Trella R., Mountain Lakes, NJ