Ballet: My First Love Review
February 21, 2019
"Ballet; My First Love," by Julia Donofrio is an article describing the author's passion for the art of ballet. The article makes me feel informed because I learned more about the sport that I enjoy as well.
The author talks about the certain things she enjoys about the sport. She says, "My love was sore muscles, calloused feet, and aching lungs. My love was red lipstick, dark eyeliner, slick hair." The author creatively wrote about the simplistic parts of ballet that make it enjoyable. In the article, she talks about how she defended her beliefs about the sport. In my opinion, this small detail showcases her passion for the sport the most in the entire article.
Later in the article, she tells the complicated, detailed history of ballet during the years of World War 2. She talks about how the sport came to a "standstill". In the article, it says, "The women traded their pointe shoes for telegraphs and thermometers, the men traded their tights for guns and uniforms." This is important because it shows how much of an effect the war had. People set aside their passion for the art to fight for their country. Whether they were dancing on the stage or fighting on the battlefield, they were doing it for the people.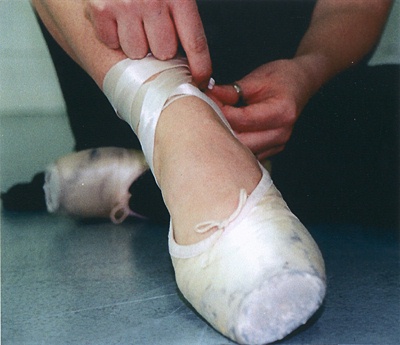 © Nora F., Pembroke, MA