Stupid Dress
MAG
April 9, 2010
I. Hate. This. Stupid. Dress. This. Stupid. Dress. Hates. Me. Why do I have to wear a dress anyway? I don't like dresses, and I certainly don't like this one. I don't feel comfortable in a dress. My theory is if you are getting mugged and you can't kick butt without flashing a bunch of people, then it's not for me.

Yet, here I am. In a stupid dress. This stupid dress, to be exact. The dress hates me, the zipper hates me, the mirror hates me. And more importantly, I hate them. They were made to make me feel ugly and fat and not good enough. I can feel tears pricking my eyes. This dress wants me to cry. This dress wants me to hate myself.

But why? Why am I letting this dress bully me? I am the S.A.V.E. (students against bullying) president, for crying out loud! We try to prevent people from feeling this way!

You know what? This dress does not and cannot tell me what to feel. This dress does not define me; I define me. To heck with stereotypical Barbie dolls! I am not stereotypical, nor do I want to be. I am beautiful. I am perfect – the real kind of perfect. Not the fake perfect that "pretty" girls plaster on their faces every morning.

We're all perfect. We just have to believe we are. I learned this, and all it took was a stupid dress for me to figure it out. And now that I think about it, this dress doesn't seem all that stupid anymore.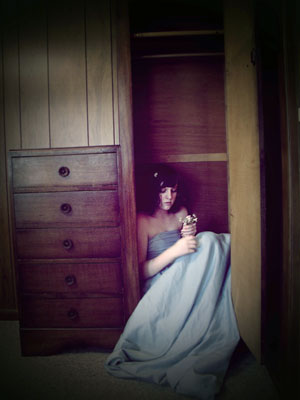 © London W., North Little Rock, AR