The Only Child Reality
March 21, 2014
All blondes are not dumb. All brunettes are not smart. All redheads are not mean. All only children are not lonely. We can make friends just as well as you can. We're not empathetic? Yes, we are- we're human. We have self esteem issues? No, we don't. We're full of ourselves? Nope.

Only child. Lonely child. Spoilt brat. Adamant and full of her(his)self. These are words everyone knows and associates with us. But you don't understand the reality.

We don't all have your favourite Only Child Syndrome.

We don't all have imaginary friends. And why is it okay for a child with siblings to be friends with and to talk and play with a fragment of their imagination, than for a child with none?

We're not all high maintenance princes and princesses. We're in fact, closer to our parents. We understand them. We know how hard they work to provide for us. We're happy with whatever they're giving.

We're not all shy. We can be fun, outgoing, and extroverted.

We're not all incapable of living on our own. If "lonely" has taught us anything, it's being self-sufficient.

We don't all have problems sharing. We're just people. We start sharing once we're comfortable.

We won't all suck when it comes to relationships. We're closer to our parents, our relatives, especially our cousins. We don't have the relationship siblings have with each other. But that isn't a demerit. We have learned to understand the person we're annoyed with and take control of the situation and keep calm, instead of just calling each other names and ruining each other's days, because we cannot fight and bite with these family members like siblings do.

We're not all going to be lonely after our parents pass away. There are so many families where siblings don't even want to talk to each other. It is sometimes better to not have something at all, than have it and experience it to be completely useless.

I don't understand how you make very good friends with a person and the moment you start seeing something negative about them, or something you don't like, you put the blame on their parents not having more kids. There are so many people that are plain mean. They could have siblings. There are so many people that are nice and mellow. They could be an only child.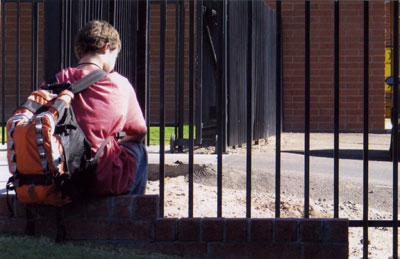 © Molly L., Phoenix, AZ