What is Pain?
October 6, 2010
PAIN IS EVERYTHING. PAIN IS EVERYWHERE.

Walk down the street, look around, what do you see? A child, crying on the sidewalk, with a scraped up knee. A homeless person huddled in a corner, wrapped in a worn, scrap of blanket, eyes full of hunger and sorrow. A girl being comforted by a friend after her boyfriend breaks up with her. Some pain merely trivial, others… so much more.

Then there's the pain you can't see, the invisible burden pushing those faceless strangers down to their knees. You can't see it; of course, the mask hides it too well. But, it is still there, lurking…. Poking and prodding as those strangers walk down the street, perhaps seeing something that makes the pain rear up in anger, hissing and lashing out, like an threatened cobra spitting poisonous venom that slowly drips into their veins.

Pain is watching a loving, carefree family and knowing you'll go home to: yelling and flying fists, purple bruises barely concealed by cheap coverup, and masks of numb indifference. Pain is watching a grandfather grin down at a little boy with a wink, his hand on the boy's small shoulder, you yourself having never felt that loving touch, only the cold weight of a burden too heavy to carry so young. Pain is knowing in your heart, you'll never feel that touch of love, freedom, and joy.

Pain is a mother sending her child to school in hand-me-down rags, 'cause it's all they have. A mother listening to her child talk about their friends' Christmas gifts, knowing she'll never be able to get even a simple toy, thinking in despair of the hand-made and scratchy socks that await or awaited the child in faded wrapping paper she had salvaged from the trash at work.
Pain is: hate, poverty, anger, violence, tears, sadness, blood, rejection, fear, and anything in between. Pain is everything, even happiness. Even love.

Pain is everywhere. In even the brightest smile, there is pain. On even the sunniest day, the darkness of pain awaits. We can not escape it: pain is us. It courses through our blood, as ancient as the world we live in. We bring it wherever we go, let it saturate our lives. No matter how hard we try, no matter what mask we wear,

WE ARE PAIN.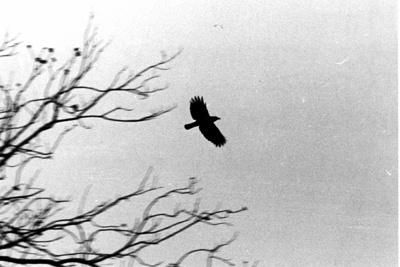 © Jacqueline T., Flowermound, TX