Teen Stars- You Don't Have To Like Them, But Respect Them
March 22, 2011
Imagine yourself doing what every teen secretly wishes they could do. Imagine having your poster up in the bedrooms of strangers, your name coming up in discussions around the world, your own line of clothes or makeup- your face on bed sheets or toys.

Imagine being a famous teen. Yes, it probably would be amazing to see yourself on the big screen, to hear raves about your latest concert. It's probably amazing to sit in one of those big, comfy looking arm chairs on "Ellen" and get to host SNL. It's what I want, secretly, somewhere inside of me. How great would it be to get all glossed up for a photo shoot that makes you look amazing?

With the spotlight and the thrill, though, comes the downside. The character of Hannah Montana isn't realistic- every young adult super star has muck they have to climb through.

Think about it. What would it be like to have to pretend that your Disney Channel costars are your best friends? To hug and put on a happy, smiley face for the camera when really you just want some personal space? To have to push various charity events just to look good?

Would it be worth it, giving up sleepovers with your best friends? What if a picture of you eating off the same plate as another girl got out?! What if you're caught swearing?! Could such a word come out of the lips of a seemingly perfect, goody-goody Disney or Nickelodeon star?!

Yes, because, believe it or not, famous kids want a life too. Look at Miley Cyrus. I don't like her, but I can't help feeling bad for her. She wants to grow up, shake off Hannah and be a teen! She wants to do her own music (is "Can't Be Tamed" that terrible?!). The fact she had to go on T.V and poke fun at herself took courage in its own. Could you handle that?

Take a look at Demi Lovato. Sure she was in rehab for cutting, maybe drugs, but again, she's a teen. A lot of teens have emotional issues. So she took action. Though the press was bad, she pushed through. You don't have to like her show or her music, but just think about how hard it must be to see yourself in "People" being released from a facility. Same goes for Justin Beiber. Ok, he may look young, but is that a reason to hate him? Maybe he hates it himself. Yes, he did the middle finger, but he's a teen. Unless you know him personally, it's not fair to condemn.

The examples seem endless. Katy Perry and Lady Gaga express themselves in their own ways. Sometimes it puts them in the "Worst Dressed" section of the tabloids, but if it makes them happy (and isn't too inappropriate, there are boundaries) then who cares? It's them!

Would you enjoy a cut-throat, always a fight to be the top dog competition? Does the new Disney starlet, Bridget Mendler, pose a threat to Selena? Does Victoria Justice threaten to overthrow Miranda Cosgrove? Does Disney and Nick mix well? Maybe we'll never know, but it's still got to be a tough battle for these teens, or else why would so many former child stars be turning to drugs?

You don't have to like Miley or Demi, Zac, Justin, Vanessa, Ashley- any of them, but they are kids who are growing up. Vanessa Hudgens is a young adult, and yea some pictures got out. So what? Should Miley really have to wear a purity ring in public if that's not her belief? Would you do that?

Imagine having to listen to some news anchor or E! reporter bash you the day after they glorified you. How many of us "regular" teens could handle that stress? Add in call times, takes, long set hours….

Yes, it's fun to get dramatic when you hear about the latest "scandal". Ooh Miley showed her belly button in a picture! Vanessa Hudgens swore in a song! Be careful. It's not like you wouldn't do it.

So take into consideration the things these kids do, and be respectful of those who love them and love their work. I'm not afraid to say I'm seventeen and love Selena Gomez's music. Sure she's no Idina Menzel or Jenifer Hudson, but she's decent. Dream your dreams about fame, but be careful. If you are so lucky as to be granted an opportunity to shine, it comes with a price tag. Wouldn't it be creepy, anyway, to have strangers all over the world kissing pictures of you, anyway?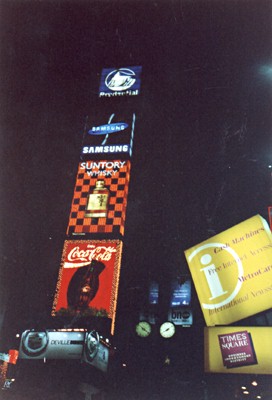 © Benedict C., New City, NY