one fat cat
April 1, 2010
It is the only one who actually depends on me. I am the only one who lets her out. One lost cat with a big belly and small cat feet. One who does not know how to survive alone. One scared animal fending to return home. From the house, I cannot hear her, but Ally keeps trying and doesn't doubt the day I will find her.
Her strength is secret. She finds darkened culvers to spend the night. She will wait and wait and emerge when the earth becomes her darkened playground and explore the night with a fearless manner and never quit the search for home. This is what she repeats.
If she forgets her reason for searching, she will be flattened and out of luck, her tail curled towards the underside of her belly. Believe, believe, believe, she thinks as drifts to sleep. I search.
When I am at the breaking point and too weary to believe, when I am alone against the world, then it is when I look deep. When there was no place left to look on this street. One who endured when she was up against defeat. One who continued when she had no energy left. One who returned to her place. Whose only job is to be home.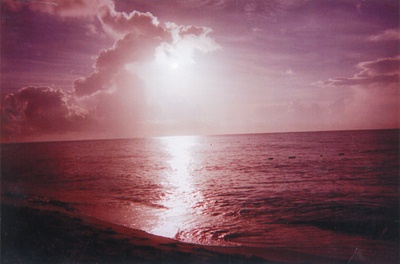 © Angela F., Bonham, TX