Alone
February 28, 2011
IM ALWAYS GOING TO BE ALONE! EVEN IF I CHANGE TO WHAT I SHOULD BE. SO WHY DOES IT EVEN MATTER? I CAN GO THROUGH LIFE AS A GIRL OR A BOY. IT WOULDN'T MATTER! I COULD BE CONFUSED AND LONELY, BUT NO ONE WOULD GIVE A S***. WHY SHOULD THEY? IM NOTHING TO THEM SO IT SHOULDN'T HAVE TO MATTER. IM JUST TOO STUPID TO REALIZE THAT FALLING FOR PEOPLE AND BELIEVING THEY CAN CHANGE IS NOTHING BUT A GREAT BIG LIE. THERE'S NO SUCH THING AS A GOOD PERSON, JUST USERS AND ABUSERS. AND I MATTER TO NIETHER OF THEM! I JUST WISH I COULD SAY GOODBYE TO THIS WORLD AND THEESE PEOPLE FOR GOOD. THAT'S ALL IM GOOD FOR IS TO BE USED AND LEFT……

I TRULY AM NOTHING TO NO ONE ANYMORE, AND THAT'S HOW IT HAS ALWAYS BEEN. AND WILL ALWAYS BE ALSO. I WISH THERE WAS ONE THERE THAT COULD BE THAT SPECIAL PERSON WHO REALLY CARES. BUT THERE ISN'T NEVER WILL THERE EVER BE EITHER! SO INSTEAD OF BEING HURT SO MUCH I CHOOSE TO PUSH EVERYONE AWAY. JUST KNOW THAT IM SORRY, I NEVER MEANT TO MAKE YOU CRY OR HURT YOU THE WAY I HAVE.FORGIVE ME AND I CAN GO IN PEACE, FORGET IT ALL. LEAVE THIS WORLD FOREVER AND MAYBE, POSSIBLY BE HAPPY SOMEWHERE ELSE……

THIS WILL BE THE LAST TIME I REMEMBER WHAT I HAVE DONE. TELLING OTHERS A SECRET THAT SHOULD HAVE NEVER COME UP, NEVER BEEN SAID. I APOLOGIZE OVER A MILLION TIMES TO YOU. FOR THE WAY I WAS AND HOW YOU SUFFERED. I HOPE THE DAY I GET TO SEE YOU AGAIN I MAY BE ABLE TO BE FORGIVEN. INSTEAD OF LIVING WITH THE REGRET OF KNOWING THAT IT WAS ME THAT CAUSED YOUR LIFE. AND AGAIN I LEFT AND NEVER TURNED BACK, MAYBE NEXT TIME IT WILL BE ME. ONLY INSTEAD OF BEING WITH YOU I WILL GO TO A PLACE WHERE MY CRIMES WILL BE PUNISHED……

FOR THE LIFE I WAS GIVEN I BELIEVED WAS ALWAYS THE WRONG ONE. AND MAYBE IT WAS, BUT ALL THE TIMES I WAS TOLD TO F*** OFF. IT'S IMPOSSIBLE FOR ME TO TRUST, TO GROW. BE THE TYPE OF PERSON THAT FOLLOWS A HEART LIKE THE REST! NOTHING IS MORE THEN YOU TO ME, NOW I AM ALWAYS ALONE……

GOODBYE FOREVER…… YOU WHO SHALL BE UNNAMED NOW AND FOREVER MORE.

LOVE, THE ONE LEFT BEHIND.
THE ONE WHO SUFFERS MOST!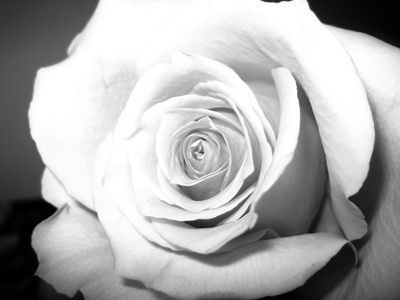 © Kimberly C., Houston, TX