Being A Teen Writer
March 3, 2011
As teenagers, we're asked all the time what we want to do with our lives. For those of us who answer 'write', we get a mixed variety of responses. Some respond with interest, asking more, like what we write and how long we've been doing it.

Some, though, take all they know about suffering artists, about how we'll never make an income big enough to support our families or how we'll spend countless hours alone, angry and tired, and for some of us, drunk, just so we can come up with the next big idea, and they tell us all these depressing things that, yes, most likely we'll have to face once day.

What they don't understand, though, is that we know all of this. We know the chances of being famous are so unlikely that it's actually kind of funny. We know we'll have countless sleepless nights, wondering how we'll stay above water this month. We know that after a while we'll have carpal tunnel in our wrists because of how much we type. 'And for what?' people ask. Why would we put ourselves through all of that when we can just get a different job?

This is the simple answer: We go through all of it, we anticipate the coming horrors of being a writer in today's world, because we love words.

We love the way the taste leaving our tongues, the way they feel leaving our fingertips. We get high off of the worlds and people our words create. When we can look through the paper and see a different place, a place we've made and fallen in love with, I think that's when all of the things we'll go through are completely okay, completely worth it.

And we do it all, we spend those lonely hours coming up with ways past our writer's block, we spend our lives with never enough money, we end up getting odd looks from our family and friends when in the middle of a conversation we shout out 'Eureka!' and dig out our mini-notebooks in the hopes that when we get home we can spark this fire onto a page. All of this just so we can spend some time with our words, building them, renewing them, making them flourish, just for the hopes that one person, not even one hundred, just one, will recognize our hard work and will smile at all the right places and will cry when our characters, those small pieces of us that we let go for the sake of our art and love, cry.

That is why we write. That is why I write.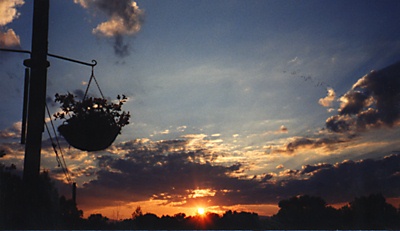 © Ana M., Marblehead, MA