Advice
March 10, 2011
Perfection is subjective. Most people find perfection in the works of others. But the valid idea of perfection is within oneself.
One must not allow the doctrines of society to determine their personal definition of perfection. As human beings, we have the power to think. However, we, as human beings, act without thinking. Unconsciously, we tend to conform to others' idea of perfection. Every day the individualists are beaten down with idealistic values of perfection in, let's say, Renaissance artists and thinkers. But if we blindly accept these values and fail to create ideas of our own, where will progress come from? How will our generation be remembered in history? We will only be part of an endless cycle of bland, sickening sameness. We will never forgive ourselves when in retrospect, we recognize that we have done nothing and have been nothing. It will haunt us to discover that we have never been ourselves and have never strove to achieve true perfection.
Perfection can spring up in an epiphany or catharsis. It appears in times of joy or in sorrow, in anguish or glee. It can be a large undertaking destined to be flawless from the start, or a careless nugget of brilliance that occurred spontaneously. Either of these forms of perfection will inevitably be ignored or sneered at by society. The artist who takes society's response to heart is destined to fail; the artist who has the confidence to judge alone and above the influence of society will be rewarded with happiness.
So, reader, go out into the world and break the mold. Stop idolizing the works of others and find perfection within yourself, be it a piece of writing, artwork, or whatever else you use as your medium. Do not despair when others do not see your perfection as their perfection, as everyone will have their own preferences. For this reason, do not present yourself to be judged by others; instead, think for yourself. If the values of society have so affected you that you do not know what perfection is, embark on a quest to discover it. You may even find your identity in that journey and find perfection in who you are.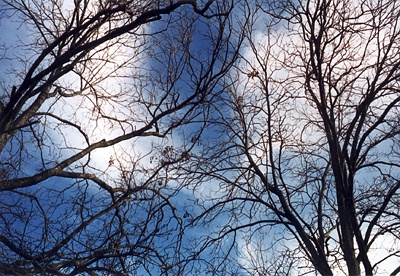 © Sarah L., Glendale, AZ