Caring for the Dead
MAG
August 15, 2008
All their lives my parents have slaved away at junky jobs, dealing with junky people for junky wages. Throughout my childhood I vowed that, despite my hopeless addiction to procrastination, I would make something of myself. I dreamed of the day I would buy a fancy car and a big home, and adopt needy animals. And I dreamed of taking care of dead people.

I'm not what you'd consider a "normal" teen by today's standards. My likes, dislikes, lifestyle, and even appearance all would tip you off. Maybe it's the shirt I wear that says "I put the fun in funeral!" or the perpetual cuts on my fingers from clumsy caskets, or the business cards mingling in my wallet. Despite negative comments from friends, family, and educators, it's my life goal to succeed in the funeral industry, and I assure you, I will.

In high school, this wonderful cooperative education program popped up, and I knew it was my ticket to starting in the biz. As you can well imagine, my teachers were not enthusiastic about sending a student to a morgue. I still can't decide if their issues were moral or medical. Despite their scoffs, I scored an interview with the big boss of a quaint little funeral home, and I've never looked back.

Now, you must understand, I had only experienced one big death in my life – my grandmother. Thanks to the minimalistic values of my family, she was cremated and buried, so I had yet to see a body up close. You must be thinking, Why would you ever want to? I'll admit, the first body I ever saw – on my second day of work – shocked me a little, but I had expected it to. The first few seconds were a tad strange, but after that you're set for life (or death, I suppose).

My interest in becoming an embalmer flourished in the six months I worked there. One funeral director told me that the smell of death was intoxicating to her, and I agree. Ever smell embalming fluid? In those few months, I learned everything there is to know – from embalming to aspiration to manipulating lights to casting a sleeping effect over the deceased. Though I have yet to be shipped off to college to complete my funeral course, in the next few years I'll hold a license to embalm and a steady job. I still can't believe I've gotten this far.

The death industry continues to be treated as taboo for reasons I will never understand. We don't hold satanic rituals or take the jewelry off old women. We are the people who take care of your grandmother who recently passed, or the girl from your math class who was in a fatal car accident. We are the people you see at the supermarket arguing with children over sugary cereals, or the poor souls waiting in line at the bank, just like you. And we're the ones who step in during those difficult times to help you grieve, and grieve ourselves. We put the dead to rest and give comfort to their families, and we wouldn't have it any other way.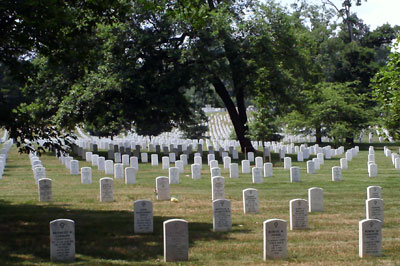 © Alexandra Y., Lubbock, TX