To My Friend Chris Who is Going into the Army, and Into the War
MAG
Who is going into the Army, then to war

You were
a gargoyle crouching still,
handtouching brown dirt
beside the black road and pink sunset.

You dressedin greens of leaves,
greens of grasses, greens of reptiles.
Your hatscarlet,
your badge gold wings.
Fresh from boot camp.

We walked by
and you smiled, jumped.
Jumped coming to life and startling us all
onthe day we all laughed.

Now, you will shiver
with hot sweat,
waketo inches of dust
that covers tomorrow's sunrise.
You will crouch understinging wind
rotting a carpet of red and yellow sand.
A hornet's stinger
sounds sharp in the raspy air.

You may laugh no longer,
yourgargoyle frozen forever in stone.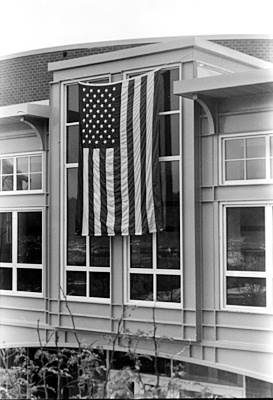 © Anonymous