He Whom I Once Knew
April 4, 2009
We come from different places, with different ambitions and different skills. We come together for the common purpose of laughs, love, and the intense struggle to make it to an older age. We come and surround ourselves with people that we like, and not those we hate and despise. What happens when we hate and despise parts of the ones we love?

I am finding a lot of trouble with getting my story out. I can't seem to find the right words to describe this sudden inspiration- this sudden call to be the one who tells it all. I do not know where I should begin. Where should I start my story of my ever-complex and spinning emotions? The beginning, people say… The beginning.

Every year, I get in my mother's off-white Toyota mini-van, and we trudge up the state to my heaven in summer camp. It's a camp unlike any other. We stay (very comfortably) in college dorm rooms, participating in fun, college level classes. We gather together as a group of intelligent beings, sheltered by each others' hands. Friendships and bonds so strong are formed in that small space of time. And at this place is where my tale begins.

I was young, glad to be away from my friends and boyfriend at home. I was ecstatic to be with some old friends again, and very many new. For two weeks, my life was awesome. I loved every minute of that summer camp. At that summer camp, I met a boy, whom I grew to know very well. He was smart, challenging, funny, and kind. He helped me realize so many different things about myself that I would never admit to accepting. I could sit here and describe every part of his personality, every part of his physical appearance, but my story does not call for that. His name was Jack, and he grew to be my best friend.

After camp came to a close, Jack moved off to a far away country, and I returned to my friends and everyday life. Things were good, to say it simply. I kept in touch with this boy throughout the entire summer (along with the rest of my camp friends). We laughed, told each other our secrets, and grew a dependable bond I never thought would break. I learned very quickly that he was sick. Sick of life, sick of mind. He drank, unquestionable, often enough. I tried to make drinking seem unattractive, but to him, I was just words on a screen, and he didn't abide to them. He read them though, and he knew as well as I did, that he was being stupid.

Weeks passed by, months even. Jack and I started to talk less and less when he got a girlfriend. I was happy for him, happy for everything. She was something positive in his life, and I didn't want that to leave him. He didn't have a really hard time adjusting. He missed America very much, and he wished he was still there. However, as he told me, he ended up glad that he moved so far away. I was glad for him. I wouldn't change it.

Then, the talking became nothing. After such a strong bond, we were weakened, and he stopped responding to my emails. He was preoccupied with so some new and disgusting habits. He got confused with drugs. To say the least, I warned him against it. He was sorry, a little, but content with the fact that he screwed up and didn't care. I, however, was hurt. I didn't let it affect me so much that I couldn't bear it, but I felt like his burden was my burden. I was living what he was living. And honestly, I was afraid for him and everyone who knew him.

Camp is about to come around again, and Jack might go. I would love to see that boy who's made me laugh, cry, worry, and relive me for the past year again. But, I'm not sure how I would handle such a meeting. He will be changed. Think of a stoner you know. The jaw that goes in one direction while the person is talking, and glazed over, unfocused eyes. The depressed, dejected appearance of someone who doesn't care and doesn't really want to. I'm so afraid that Jack is going to be that. I am so afraid that Jack is going to be so disgustingly different, that I won't be able to stand it.

What will I say to him upon meeting? Will I be able to stop smiling long enough to just show him how seriously this has affected me? I think I will. If he is so altered by the drug, I will probably be able to do nothing but crumple into his arms and ask the same question over… and over… and over again. "Why?"

My story ends here… in fear and in fighting tears. This boy will not be the same boy I met a year ago all happy and calm at summer camp. It will be a different boy, but the same boy. Will he still hug me like such a dear friend? Will he still laugh at me, and talk to me about everything that bothers him? I can only hope. Hope is something I've hung onto for a while. I don't intend to lose it.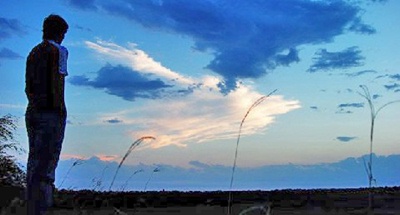 © Stefanie K., Katy, TX