Actor David Tennant
April 28, 2010
The tall and skinny Scottish actor, David Tennant, is one of the many beloved actors of the UK and United States. His charm, charisma, great hair, and perfect smile makes him just what the doctor ordered for any great film role. From his early life as a wee Scottish lad to his well known career as a respected actor, David charms the world. Even in his present state, the love the world has for him grows every day. David Tennant never ceases to surprise the world with every move he makes as a beloved hard working actor .

David John McDonald was born on the 18th of April 1971. He was born in west Lothian, Scotland to Alexander and Helen McDonald. His father was a Presbyterian minister, but presently is retired. When David was only the age of three he decided that he wanted to become an actor so that he could play the role of "The Doctor" in the ever so popular TV show Doctor Who when he grew up.

While David was a youth, he attended Paisley Grammar School and while attending he wrote a passionate essay saying he wanted to play the doctor in Doctor Who .Thinking of nothing else, David got his start in school plays and talent shows and after he was discovered by Scottish TV at a Saturday youth theater club, he started to appear on screen before he even got out of school. When David got out of grammar school he attended the Royal Scottish Academy of Music and Drama. He was later quoted saying, "Drama school is a pretty intense experience and I think it changes who you are. I think I grew up at drama school (which was fairly useful personally as much as professionally) and I certainly got exposed to a huge range of ideas, techniques, and practices that I had no previous experience of. I wouldn't have known what I was doing as an actor if I hadn't gone."

When David graduated from drama school, he immediately searched for work and was cast in the play The Resistible Rise of Arturo Ui co-starring Ashley Jensen. David also made an early TV appearance in the Scottish sitcom Rab C Nesbitt. David changed his last name from McDonald to Tennant after he was informed that he must change his name to be part of an actors union.

David's early life was full of hard work and ambition. Never stopping to look back, David kept on, and still does, plowing through the acting field. From his early life to education David worked as hard as a man could to achieve his goals. Playing the role of, the well known, Doctor.

In David Tennant's career, he has built a rather large résumé of Movies, TV shows, TV appearances, Theater, Radio, and narrating. In his early work he was filled with the world of Shakespeare while acting in the theater. He went on to be the Doctor in Doctor Who ,which was his dream since childhood and after his outstanding performance of the Doctor he went on to do countless BBC productions, and shows in his present works.

As David started to leap off into to his career he frequently played Shakespeare roles through the Royal Shakespeare Company, those including Romeo in "Romeo and Juliet," Touchstone in "As you Like It," Antipholus of Syracuse in " The comedy of Errors" and Captain Jack Absolute on "The Rivals." David's first major TV role, in 1994, was as the manic depressive Campbell in the Scottish drama series Takin' Over the Asylum. During filming, David met actress/writer Arabella Weir. When he moved to London shortly after filming he lodged with Arabella for five years and he even became the godfather to her youngest child.

Like a dream come true, David's name was put forward as a prominent candidate to be the Doctor in 2004, but, Christopher Eccleston instead won the part. David was visibly disappointed. But, in March 2005, Christopher made his announcement that he would not be returning as the Doctor the next season. David, to his delight, was the new Doctor! He even told interviewers after the announcement that he would be playing the Doctor. "Who wouldn't want to be the Doctor? I've even got my own Tardis!" David got his dream come true and enjoyed every minute of playing the beloved character. In 2007 David Tennant was voted "The coolest character in the UK," David played the Doctor from 2005 to 2009. The public, who by now had fallen in love with him, didn't want him to leave the show. But, unfortunately, all things must move on, including the Doctor.

After Doctor Who, David starred in many more Shakespeare plays. He also has had a small role in the cartoon How to Train Your Dragon and played in the BBC production of Hamlet which he costarred with Patrick Stewart. The showed aired on April 28, 2010. There have many rumors of what David's next movie, show, or play will be, but, whatever it will be, his fans will love it.

David Tennant has worked hard to be where he is. From his early career to his present time, David has had outstanding successes with his acting talents. David also charmed the world with his great hair, smile, and height. David shall with out a doubt be in the hall of fame.

David Tennant's personal life and family have been exactly that, private and personal! From what we fans do know, we have learned that David is truly a great, inspiring man. His love for his family and life views are all very important to him. He also has strong views when it comes to politics. David is definitely a man full of inspiring thoughts.

David has two siblings. Blair McDonald and Karen McDonald. His mother, Helen, died on July 15, 2007 of cancer. David, in 2009 got his father to play in a cameo non-speaking role as a footman in the fourth series of Doctor Who in the episode called "The unicorn and the Wasp."

David supports the Labour Party and has appeared on political party broadcasts for them in 2005. In 2010 he declared his support for the current Prime Minister, Gordan Brown. In April 2010 he lent his helping hand and voice to the Labour Party election broadcast.

In 2008 David was voted "the greenest star in the planet" in an online vote held by playhouse Disney. David also supports, and is, the celebrity patron for the Association for International Cancer Research.

David Tennant has many more views but keeps many of them private. He still continues to act, and live life. He has grown so popular that many people impersonate him on numerous social networking sites. David shall always grow in popularity because of his kind attitued and great to be around personaltiy. Even through sarrows, like the death of his mother, David can still keep going and keep on moving. David is just one of those men who you have to say "Thanks fo being amazing!" Through his Early life, career, and present being, David has wowed the UK, and has wowed America.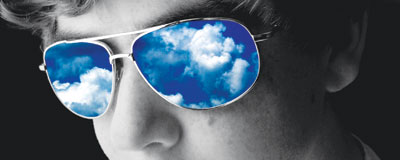 © Joseph B., Mesquite, TX