Singer Clay Crosse
September 28, 2011
I first discovered the singer, Clay Crosse, when his song, "Saving the World," was blasted through the speakers of every Christian radio station. Probably best known for his song, "I Surrender All," Clay Crosse belongs in every Christian's CD collection.

I was recently given the opportunity to interview Mr. Crosse for Teen Ink.

Rachel- Tell us about yourself.

Clay Crosse- Married to my wife, Renee, for 21 years. 4 kids. A dog and cat. I like sports. And music. And I probably like nachos and coffee more than they deserve.

RH- How did you first become interested in singing?

CC- I sang Captain and Tennille's "Love Will Keep Us Together" while walking home from school one day. I was probably 8 or 9. Some kid remarked that I sounded exactly like the song on the radio. That may have been the first thought of being a singer.

RH- Who do you count as your musical inspiration?

CC- Some names come to mind. Larry Norman. Sting. Bono. Keith Green. Leeland. These are just a few musicians that inspire me.

RH- Please share with us your personal testimony of Salvation.

CC- I came to know Christ when I was thirteen years old. I am eternally thankful and secure because of His sacrifice for me.

RH- Tell us about your project, HolyHomes.

CC- HolyHomes is a concept that Christian homes should operate and function dramatically different than homes that don't acknowledge Christ. In fact, it is a message that encourages Christian homes to not just be "check the box marked 'Christian'" homes but to truly be homes that follow Christ.

You see, there are millions of Christian homes that simply don't seem any different than the typical home out there that does not profess to be Christians. That just does not add up to me and I do my best to encourage husbands and wives to completely commit their everyday lives to Christ. Many of them attend church but seem to leave that "hat" at the church.

My wife Renee and I have been traveling the country encouraging people everywhere to take a good look at their homes and determine to develop an atmosphere at home that honors God.

RH- What has been your favorite song to record?

CC- "He Walked A Mile In My Shoes" off my Stained Glass CD back in 1997.

RH- Tell us about the writing and recording of "Saving the World."

CC- My friend, Regie Hamm, wrote that one. Something very special happened in the recording of that song back in 1997. It just came alive and took on such a personality. It's a recording that holds up to this day.

RH- When recording a cover album, such as a Christmas album, or worship album, how do you choose which songs to record?

CC- They have to nail me. I've got to feel them to the point of chill bumps rising up on my neck. Or best yet, it's when my eyes well up with tears that I know it's something special.

RH- What new projects are you working on that you would like to share with your fans?

CC- I have a brand new CD, (tentatively titled reDEDICATION) that I'm quite excited about. It's my first project of new songs in over 11 years. I have recorded several CDs in that time but they contained basically cover songs. These new songs will convey where God has brought me and I pray they inspire many. This new CD will release in the spring of 2012.

RH- What advice do you have for aspiring singers?

CC- You have to have a story. That's vital. Just standing up there singing without some interesting story will get you nowhere. So dig deep and discover the specific way God has blessed or grown you and tell your listener about it. What you may discover is something unexpected and something you'd rather not really reveal, but something in you will tell you to share it. Perhaps even a challenge in your life that will communicate something powerful to an audience. These real life stories that come across on stage and in songs themselves are what move people.

So, once you have your story...can ya sing? That's kind of important too.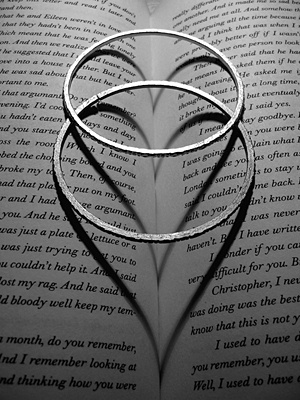 © Julia K., Old Tappan, NJ