Actor/Comedian Matthew Scott Montgomery
October 18, 2011
"You're not gonna believe this!"

Matthew Scott Montgomery is the comic genius behind one of So Random's most loved sketch characters, Rufus. But he has also been recognized with many awards and nominations for his work in the theater.

I was very excited to have the opportunity to interview this wonderfully talented up-and-coming actor.

* * *

Rachel: Tell us about yourself.

Matthew Scott Montgomery: My name's Matthew Scott Montgomery - I'm an actor, originally from North Carolina, following my dreams. Right now, I am chilling in my bedroom in LA with a giant stuffed pumpkin that is half my size, drinking orange juice and Goosebumps is on in the background. Haha! That is very me!

RH: How did you first become interested in acting?

MSM: I've always had a lot of creative energy, so I think I was acting before I knew it. I remember when I used to play as a little kid, I'd take it very seriously and develop detailed stories for whatever character I came up with. In school growing up, all of the focus was on sports, but that wasn't me - I always knew I was meant for something different where I could express myself!

RH: Tell us about the audition process for So Random!

MSM: The audition process for So Random! was totally different than any other audition I've ever had because we had to come up with three characters and talk as them for a minute which was pretty intimidating - usually you get a breakdown of who the character is and scenes to prepare, but this was kinda all on me and my imagination! I don't like doing impressions or impersonations, so I basically just made up voices and acted goofy like I do with my friends. The audition was last December, and I got a call a couple days before Christmas to let me know I had a callback in January, except this time they wanted me to bring in a fourth character. So after the callback, the next thing I knew, I was "chemistry reading" with the cast to see how we got along and two days later I had my last test for the network!

RH: What was your reaction when you found out that you would be joining the cast?

MSM: Well, I was only booked for one episode at first, so I was excited to be working for a week. But then, a couple of days into working on that episode, they booked me for three more. And then pretty soon after I was into those three, I got booked for the rest of the season, so it was kind of gradual. It wasn't until I had a dressing room for several weeks at a time and the live audiences started to know my name I thought, "Wow, this is actually happening!"

RH: Who were you most excited to meet, and why?

MSM: I was excited to meet everybody, the old cast and the new cast. We all bonded really quickly because it was kind of uncharted territory for all of us, and there was a super tight bond among the newbies - Audrey and Bridget have such great personalities, and Damien and Shayne are like my brothers.

RH: Describe a typical day on set.

MSM: With So Random, there really isn't a "typical." One time early on, I got a knock on my dressing room door and it was Justin Bieber just stopping by. A few weeks later, Colbie Caillat was walking around set with her puppy and singing to it. And then there are days where you see Sterling[Knight] dressed as Voldemort coming down the hall. So every day we really learned to expect the unexpected. There were a lot of last minute script changes and crazy new costumes or songs so it really kept us on our toes.

RH: Who is your favorite character to play?

MSM: Billy the cheerleader! GO BILLY!

RH: Are you often recognized by fans?

MSM: Yeah, it's kinda crazy! The other day a fan on the street asked me to record her voicemail message for her as Rufus saying,"Oh, you're not gonna believe this, but she can't come to the phone right now!" which was pretty awesome.

RH: Tell us about working with the main cast; what are they like?

MSM: They rock! I have learned so much working with them, and I would go to them for advice on acting or life all the time. They are all great actors and awesome friends. If I was having trouble with a character or a scene, I could always turn to Sterling or Tiffany. If I wanted to find some cool new music or get inspired artistically, I would go to Allisyn's dressing room. Doug and Brandon are two of the most geniunely nice guys I've ever worked with and have really great attitudes so they always put you in a good mood.

RH: Who is your favorite So Random! character?

MSM: Everything Tiffany does makes me laugh so all her characters are genius, but if I had to pick one overall character that comes to mind that is my favorite character to watch, Shayne's Mr. Goodman character is definitely up there.

RH: You played a role in "Fred's" latest movie, Night of the Living Fred; what was it like working with Lucas Cruikshank?

MSM: Lucas is one of my best friends! Our trailers were next to each other so we were set neighbors and bonded pretty quickly - I'm trying to get him to move out to LA!

RH: Who are your favorite actors?

MSM: My favorite actors are my friends and my peers. Seeing Deborah Ann Woll or Troian Bellisario or Keir Gilchrist do amazing work to name a few is really inspiring, not to mention my So Random cast.

RH: What other projects are you currently working on?

MSM: I'm auditioning right now - I'd love to do a play! I worked on a play last year for 8 months called "Yellow" that I won a few awards for. That has been my favorite role I've ever played, and I miss being onstage. But I've got a lot of exciting stuff coming up! I shot an episode of a new Disney show called "Austin & Ally" that should air early next year, and Night of the Living Fred airs on Nickelodeon later this month.

RH: What can fans expect on upcoming episodes of So Random!

MSM: We've got some unbelievable celebrity guest hosts coming up, and they start doing sketches with us more and more. The cast of Lemonade Mouth and Dylan & Cole Sprouse jump into some really hilarious scenes with us. And one character that I play gets his own music video...

RH: What advice do you have for aspiring actors and comedians?

MSM: My advice would be "be yourself." Even though acting is playing a character, if you're starting out, being who you are is what's going to get you in the door because when you're truly yourself, you're the most comfortable and confident so that will be the most believeable to whoever's watching.

* * *

I deem my favorite interviews to be the ones I myself enjoy reading. I have tons of fun reading this interview over and over again, and hope you will, too. Matthew has a great career ahead of him, and I am looking forward to seeing where he will go!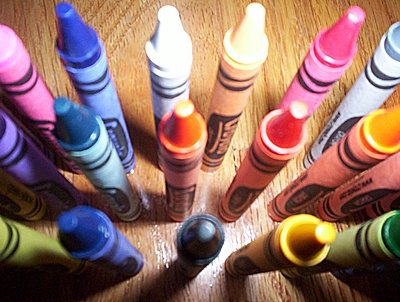 © Valcy E., Stony Point, NY