Author Joanna Campbell Slan
October 18, 2011
Joanna Slan is an author best known for her mystery series, Kiki Lowenstein, but she also writes scrapbooking how-to books and has an upcoming mystery series about to be released.

I found Ms. Slan's interview to be one my most interesting. I enjoyed reading her answers and hope you will as well.

* * *

Rachel- Please tell us about yourself.

Joanna Slan- I grew up in a small town in Indiana with my two younger sisters. My mother taught ballet and my father worked as a civil engineer. He was a bad drunk, physically and emotionally abusive, so I couldn't wait to leave home. I figured that if I earned good grades I might get scholarship money for college. That's exactly what happened, although I also worked 40-hours-a-week while I attended Ball State University in Muncie, IN.

I had always loved reading because it was an escape. Becoming an English major made sense, but I loved writing nearly as much. I'd won awards for my writing early on, and switching to journalism gave me the chance to improve my writing skills.

After I graduated, I got married. Finding a job was nearly impossible because the economy was bad. Eventually, I worked as editor of a weekly paper, a speechwriter, an advertising salesperson, a television talk show host and a public relations practitioner. In fact, I won a Silver Anvil from Public Relations Society of America for my work on the first FarmAid. From there, I started giving speeches. I traveled the globe as a motivational speaker. But I always came back to writing. When my son got his driver's license, I settled down and wrote my first book. I've been fortunate that my husband, David, has always been very supportive of my desire to be an author. So has Michael, my son.

RH- How did you become interested in scrapbooking?
 
JS- My mother's family is very illustrious, and I grew up hearing wonderful stories about their involvement in the Civil War. We cherished family scrapbooks, and the tales that one generation told the next. Scrapbooking was a natural progression.
 
RH- How did the idea of writing books based on your hobby come about?
 
JS- I wanted to write a mystery. I was sitting next to my friend Emilie Richards, a USA Today Bestselling author, at a conference. We'd been talking about what I needed to do to get published. While the speaker gave a presentation at the front of the room, Emilie had a brainstorm. She scribbled a note on a piece of paper and passed it to me: "Why not write a mystery about a scrapbooker?" (Even though you shouldn't pass notes in a class, I'm thankful Emilie handed that one over.)
 
RH- What kind of scrapbooking do you do? (i.e digital, hard-copy)
 
JS- I want to learn more about digital scrapbooking. Right now I mainly do hard-copy or hybrid. I do have a wonderful stash of supplies. That makes hard-copy scrapbooking easy.
 
RH- What is your opinion on the new craze of digital scrapbooking?
 
JS- I think it is fantastic. Anything done on the computer is fine by me. You see, the computer is a tool. Only a tool. When I am tempted to shy away from computer programs or new gadgets like electronic readers, I smile to myself and think, "Did you have a hard time adjusting to pencils after crayons? And ink pens after pencils? Come on! Get with the program!"
 
Digital scrapbooking is 1.) portable 2.) easily shared. I hope to improve my skills with digital scrapping. I tend to be a messy scrapper—and digital might keep that mess under control.
 
RH- What are your favorite subjects to scrapbook?
 
JS- My son used to be my favorite subject, but now that he's off at college (University of Miami), I don't get as many photos of him.  I probably take the most photos of my dogs (Victoria and Rafferty) and Jupiter Island, Florida, the place where I live. I also like to make pages about "weird" stuff. For example, yesterday I found a big ball of garbage on the beach. Fishing line, hooks, a green bag, and rope, all twisted together. That will make an interesting page. What if an animal got caught in the fishing line? What if a person stepped on the hook? What was in the green bag? (Then my writer's mind starts going and asking, "Hmmm. Could I use this in a short story or a book?")
 
RH- What new projects do you have in the works?
 
JS- I just turned in a manuscript for a new series set in London in 1851 and starting Jane Eyre as an amateur sleuth. It's called Death of a Schoolgirl: The Jane Eyre Chronicles. That book will be out July, 2012. I've been doing research for the second book in that series.
 
After I finish this interview, I'll work on Ink, Red, Dead— a special Kiki Lowenstein novella, a short book, that will be available for Kindle.
 
Later this afternoon, I'll start editing the galleys of Ready, Scrap, Shoot—Book #5 in the Kiki Lowenstein series. I will also answer emails, work on a revised website, and start plotting the second Jane Eyre book.
 
RH- What advice do you have for aspiring scrapbookers/writers?
 
JS- For scrapbookers… it's only paper. Don't worry about making a mistake. Have fun with it.
 
For writers… write as much as you can for as many venues as possible. The more you write, the faster and better you'll be. Gosh, just being able to type fast is a real asset for any would-be author.
 
For anyone…dream big, dare to take chances, and keep trying even when you can't see the way ahead. Every successful person has set-backs and disappointments. You might not hear about them, but trust me, they've happened. The losers throw up their hands and blame other people for keeping them down. The winners figure out what they need to do differently. I've never let anyone stop me from moving ahead with my dreams. Okay, they might have slowed me down or caused me to take a detour, but I never gave up.
 
A long time ago when I rode horses and I was learning how to go over fences, the instructor told me to "throw your heart over the jump." I suggest that you throw your heart over your goal. The rest of you will be forced to come along for the ride!

* * *

Ms. Slan was even more interesting than I had anticipated. I am very happy she agreed to this interview. I know more about her than I did beforehand, and hope to learn more about her in the future.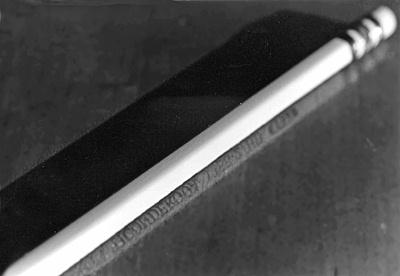 © Katherine M., McLean, VA