Actress Grace Bannon
October 27, 2011
Grace Bannon is well-known for her comedic role on the Disney Channel's So Random! But she has also appeared as corpses on several crime shows (but she has started to "get the feeling that isn't as cool [as comedy]"), and has had roles in various films and television series such as In Gayle We Trust and Happiness Runs.

Her latest role is in NYPDM, a horror-crime show about zombies attacking New York.

I was recently given the opportunity to interview Grace for Teen Ink.

Rachel- Tell us about yourself.

Grace Bannon- My name is Grace. I am a middle child. I grew up in Texas but moved to Arizona in my teen years, so I consider Arizona home. I was never very good at anything growing up. I believe that's why I found acting! I loved talking and a large part of acting is talking. Then as I became my comfortable with who I was, I began enjoying comedy.

I love food, people, nature, cooking, writing, improv, and God. I also LOVE being silly and funny and weird.

RH- How did you first become interested in acting?

GB- I began acting when I was 10. My mom enrolled me in nearby children theatre classes because she was trying to find something I was good at and could enjoy. I then began performing in plays. When I moved to Arizona, I got an agent and began going on little Arizona auditions. In High School, I saved up my money at my after school job while performing Improv/Stand Up comedy nearby. I graduated 6 months early and moved to L.A in 2007.

RH- What was the audition process for So Random! like?

GB- It was really fun! I auditioned for the original Sonny on Sonny with a Chance. So I knew the casting people and had seen them over the years. When I first auditioned, I let them name any emotion and I'd perform it for them. Then they said come back with 3 distinct characters, so I came back with three super funny characters. Then I waited and was invited to read with all the actors already on the show, did that twice and then was told I'd be in the first episode of the show!

RH- What was your reaction when you found out that you would be joining the cast?

GB- I was very happy and extremely excited about it! I knew it'd be a lot of work but I was beyond ready and couldn't believe it was actually happening!

RH- Who were you most excited to meet, and why?

GB- Probably just everybody. What makes a show good, is the WHOLE cast. Everyone brings something special to the table. I was really just excited to perform with them and mix our talents together.

RH- Describe a typical day on set.

GB- A typical day on set starts very early! Arrive at 7am, go straight to makeup/hair, then try and eat really quick, then head to set, run a quick rehearsal (we already rehearsed all week) then we shoot the scene 5 or 6 times. Then at 5pm, the live cast comes in and we also shoot the scenes in front of them, and that is very surreal. It is wonderful to get the energy from the crowd. It's so alive on shooting nights.

RH- Tell us about working with the main cast?

GB- Everyone was very cool and friendly. They are super comfortable in what they do; they've been on the show for years. We all eat lunch together and talk. It's very relaxed. We also laugh a lot during rehearsals.

RH- Who is your favorite So Random! character?

GB- My favorite character is probably Grady. I think he is very talented and funny. He can make almost anything sound naturally funny. I think he adds something very special to the cast. My favorite sketch character is probably Crazy Carson played by Sterling, that made me laugh. It was just so silly! I also love Tawny; Tiff is so good at playing her. I have hung out with Tiff outside of filming and she is just so sweet, but she is definitely still as girlie at Tawny. It's awesome!

RH- What is the funniest thing that has happened while filming or back-stage?

GB- Probably just all the falling down! I've fallen off stages and steps so many times! In one scene I was suppose to run by the cast and as I did there was a huge, loud BANG. And one of the sets fell down and they thought it was me. But I was totally fine; I was no where near the set. Yep, probably just all the times people flub their lines, or fall down, or hide from each other. That sort of stuff! Also if we are late to set we have to give the Assistant Director money. Sterling has give over quite a bit!

RH- What can fans expect on upcoming episodes of So Random!

GB- More fun! More characters! More silliness! More music! More randomness! A lot of characters come back as well as new ones. Also some amazing musical guests.

RH- Tell us about your role on In Gayle We Trust.

On In Gayle We Trust, I play a very spoiled theatre girl named Harper Simone Chanteuse. She thinks she is better and smarter than everyone. And she has no patience for people who don't know how to properly perform. She is very fun to play! The moment I saw the lines, I just laughed so hard and knew it was something special.

In Gayle We Trust is a show for NBC about a bunch of weird interesting people in a small town who try and put on a play to save the town. It's hilarious! And it ends with us putting on a really good musical actually! I am in 8 episodes.

RH- There is very little information about The Assignment online; what is it about?

GB- The Assignment was filmed in 2008 but hasn't come out yet due to the passing of the Director unfortunately. We are hoping it gets the financial backing it needs to be put in theaters.

It is about a girl who is adopted and goes to a private school in the 80's. While in school, she discovers her teacher is actually her real dad. And then she relies on all of her friends to help her figure it all out. I play Amy one of her friends. Amy has had a hard life; it has made her tough. She is quiet and when she does talk she is usually quite mean and dark. But at the end of the film, she opens up and shares all that she has felt. It gets quite emotional.

It was all shot on location in Utah and I grew very close to that cast.

RH- What has been your favorite project to work on so far?

GB- Eww, that's a tough one!

Probably So Random! because I have learned so much. Not just about acting and comedy, but about myself. In that fast pace environment, you have to really remain peaceful and level headed to perform at your best. So Random! taught me not to be so hard on myself, but to enjoy the process and not so much the results. It also taught me to encourage others and allow everyone to bring their unique talent to the scene. Acting is a collective thing, not a solo thing. I also learned a lot of being on set: the cameras, the makeup/hair, and about performing in front of a live audience.

Overall, the experience was really unforgettable and has made me a better person. To want something for so long and than actually be sitting in your dressing room, LIVING it, is incredible.

RH- What new projects are you currently working on?

GB- I am working on crime series called NYPDM, which stands for New York Police Department Monsters. Its a show about monsters (zombies) attacking people in New York. It's been great to film. I had to lay in down pour rain while it was freezing out to film one of the scenes. You definitely feel like a trouper after laying on a dirty road in the rain, but it's totally worth it!

RH- What advice do you have for aspiring actors and comedians?

GB- My advice is that acting is a very, very, very hard industry to succeed in, so if you are going to pursue it, make sure it's worth it to you. You will go through a lot and you must remain strong. I will also say that there is room for everyone's dream to come true. The sky is truly the limit. I do not believe in competition. I think everyone can be successful, but the truth is you must love acting enough to enjoy it, even without success. To enjoy it at every level; whether that's an acting class, a small stage show, a huge play, a small TV role, or a movie star. At every stage you must be happy where you are and trust that at some point your talent will shine through.

(I will say that acting does not give you meaning or hope. It is simply a career, just like being a business man. Can it bring you joy? Yes! But it will not fulfill you. I believe true fulfillment and meaning comes from God and God alone.)

If you want to act and don't know how, I'd say start small; go to an acting class and see if you truly enjoy it. Once you feel like you have some skills, try auditioning for plays. If that is fun for you, then look up Agents in your state and try meeting with them. Remember though, any agent asking for money is fake agent. A real Agent will only ever ask you take pictures or take acting classes; that's it. And the acting classes shouldn't be at their agency. Many people try and scam performers so be careful.

And Good Luck! Everyone is unique and everyone has something special to offer!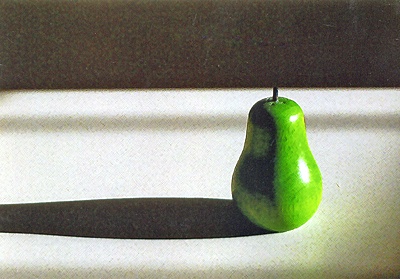 © Maria A, Glenn Dale, MD