Author Wendelin Van Draanen
November 3, 2011
Wendelin Van Draanen is the author of many books for pre-teens. Most popular is her Sammy Keyes series, and her novel, Flipped, which was recently adapted to film by Rob Reiner.

I was recently given the opportunity to interview Ms. Van Draanen for Teen Ink.

Rachel -Tell us about yourself.

Wendelin Van Draanen- I'm married, have two sons, taught high school computer science and math for 15 years and am now a full time writer. I love sushi, dogs, chess, and rock and roll.

RH- How did you first become interested in writing?

WVD- I was ticked off at the world and used writing as my therapy—much as Holly does in Runaway. Somehow all that anger and angst morphed into novels where humor is a key ingredient. Go figure!

RH- From where do you get ideas for your mystery series, Sammy Keyes?

WVD- Having been a teacher helped—students get themselves in the craziest situations! But I mostly build up my stories from either a theme or an idea for a character. I love to watch unique people and find myself making up their back story. So there they are, say, at the  mall, and I'm fictionalizing them in my head. It's my quirk.
 
RH- What was the inspiration behind your story, Flipped?

WVD- I saw my students doing the same thing I'd done at their age—crush on someone because they were to-die-for cute. And, being a teacher, no student is going to take your input when you say, Oh, honey—he is so not worth it. So I came up with the idea of telling both sides of the same story in voices they would listen to to illustrate different perspectives on not just love, but life.
 
RH- How did the idea of the Flipped film adaption come about?

WVD- A funny thing happened on the way to Hawaii…Rob Reiner was sitting next to his son and became engaged in his son's required reading for school. Lucky for me, that book was Flipped.
 
RH- How were you involved in the film?

WVD- I wrote the book it was based on, and other than that not at all. I tried to convince Rob Reiner to change the ending so it was not so much like the book, because I've received a lot of fan mail requesting a sequel. So obviously my readers wanted more of an ending, right? So speaking for kids across America I tried to convince Rob to have Bryce and Juli kiss in the end. But Rob liked the book and stuck to it. Funny to have an author try to convince a director to make the movie less like the book…and be refused!
 
RH- Were you at all involved in the casting?

WVD- Nope! But I was familiar with the cast from other roles and thought the selections were great.
 
RH- Were you pleased with the end result?

WVD- I loved Flipped when I wrote it, but it was a book I did on a lark. I didn't have a contract—I just wrote it. What I wasn't expecting was the way it spread. People talked about it and passed it on. My editor calls it "the little book that could" because it's exceeded all expectations…and then was made into a movie! People ask me what's next, movie wise, but I don't think you can top having Rob Reiner direct a film about your book and choose to stay as true to the book as he did. That experience exceeded all expectations, too.
 
 
RH- What new projects are you working on?

WVD- I wrote another stand-alone book that came out in January—The Running Dream. It involved a lot of research and dedication, so for the first time since the Sammy Keyes series was launched, I missed a year. So I've committed to completing the Sammy Keyes series. Sammy Keyes and the Night of Skulls—the 14th of a projected 18 books—has just been released, and.Sammy Keyes and the Power of Justice Jack will be out in May. I'm working on #16 now.
 
RH- What advice do you have for aspiring authors?

WVD- Don't try to catch a trend or write something because you think it will be popular. Write what you love. And just let it out. Don't be too self critical on the first go. That's what rewriting is for. Get the story out, don't double guess yourself too much, and realize that someone else's opinion is just that—their opinion. What's your opinion? Be true to yourself and you will find your audience.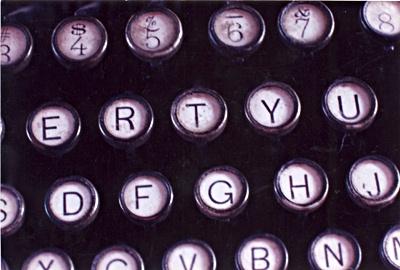 © Mary A., Fullerton, CA