Author Chuck Black
November 29, 2011
The name Chuck Black is well-known among readers of Christian YA fantasy. He has written the best-selling series, The Knights of Arrethtrae and The Kingdom Series, fans of which range from pre-teens to adults.

I was recently given the opportunity to interview Mr. Black for Teen Ink.

Rachel- Tell us about yourself. 
 
Chuck Black- I was born and raised in Williston, ND. I attended North Dakota State University in Fargo, ND and graduated in 1985 with a BS in Electrical and Electronic Engineering. I then entered the United States Air Force and traveled throughout the US and to foreign countries as a tactical communications engineer. I was accepted into pilot training and flew F-16 fighters for three years.

After spending nine years in the Air Force, I returned to Williston, ND and am a product design engineer and partner in a plastics company.

I have authored twelve novels which comprise the Kingdom Series and The Knights of Arrethtrae series. It is my passion to inspire young people to follow the Lord with zeal and to equip parents, pastors, and youth leaders to accomplish the same.

RH- How did you first become interested in writing?
 
CB- Writing a book was never a goal of mine. I wrote my first book, Kingdom's Edge, exclusively for my children, and they really seemed to love it. The truth is I was a bit disappointed because my purpose was to get them excited about reading the Bible, not a fictional story. Then I realized that Jesus taught the same way. He used short fictional stories called parables to capture the hearts of people and then taught them something spiritually significant. Because of my children's response, I shared the story with my wife, Andrea. When she finished the book with tears in her eyes, she told me that I had to get the story published.

I didn't want to wait years for a publisher, so I had five books printed up under a pen name and shared them with people I knew would give me honest feedback. Their feedback was very positive, which I took as a sign to press on. Through our five-year self-publishing journey God gave amazing encouragement until Multnomah picked up the books with tremendous enthusiasm and began republishing the books in 2006.
 
RH- Tell us about your time spent as a fighter pilot.
 
CB- Becoming a fighter pilot was a childhood dream that God allowed me to see come true. It was incredibly difficult but very rewarding. After two years of training, I was stationed at Shaw Air Force Base in Sumter, South Carolina. I flew hundreds of training missions from air to air combat to deep interdiction air to ground sorties. It was exhilarating but I now realize that one of the reasons God blessed me with such an awesome opportunity was to be able to share my faith with my fellow pilots, and later with young people.
 
RH- How did that affect your writing?
 
CB- My military experience gave my a deeper understanding of the spiritual warfare that the Bible so often talks about. My perspective as a believer is that of a soldier and all of my writing is written from that view.
 
RH- What inspired the Kingdom series?
 
CB- My children. I wanted them to fully understand the seriousness of the spiritual warfare, but more importantly, the depth of God's love for them.
 
RH- Are you a fan of fantasy?
 
CB- I would not say that I am a fan of fantasy, simply because of some of the elements that can be contrary to God's Word. However, during my younger years, I loved science fiction and unfortunately there wasn't much Christian work from which to choose. As a teen, The Tripods Trilogy by John Christopher captured my imagination with a hero that was flawed but heroic, a story that was epic yet believable, and secondary characters that were sometimes more valiant than the main character. As an adult however, the one book that has inspired my walk as a Christian and my writing as an author the most is Frank Peretti's This Present Darkness. I love his portrayal of spiritual warfare. With my military background, spiritual warfare connects well.
 
RH- Many people are asking for film adaptions of your books; are there any in the works?
 
CB- I have signed an option for the rights to the Kingdom Series movies. RiverTree Films is in the process of converting the books to film, but is still in the very early stages. Jess Stainbrook is the producer and he has set up a website for anyone interested. It is www.KingdomSeriesMovie.com
 
RH- Tell us about the writing of your Knights of Arrenthtrae series.
 
CB- The Knights of Arrethtrae books were inspired by my desire to help people of all ages deal with overcoming strongholds in their lives. Our enemy is crafty, wise, and powerful and so these books are a warning and hopefully an inspiration to people about the victory they can have through Jesus Christ. These books are seeming to have a powerful impact on people of all ages and gender, and I am so grateful to God that He has allowed me to continue ministering to the hearts of families everywhere.
 
RH- Please share with us your testimony of Salvation.
 
CB- I came to accept Jesus Christ as my personal savior early in my life. It was not an earth-shaking conversion since I was raised in a Christian home and attended a Bible believing church.

My faith became more real to me as a youth when I went on a sailing beyond trip with Young Life, and then later at the age of twenty-seven, I completely rededicated my life to serving God.
 
RH- Where do you find inspirations for your stories?
 
CB- From many places…the Holy Spirit, God's Word, my children, and my friends. When I am quiet long enough to hear God whisper to me, that is the source of my greatest inspiration.

Unfortunately, I also find inspiration from seeing people struggle in life without Christ. The answer seems so obvious but perhaps an allegory is the best way to show them the truth.
 
RH- What new projects do you currently have in the works?
 
CB- I have three projects, two of them series, that I am trying to write. However, I can't seem to find the time that I need to devote to them. I hope to finish up the first book in a new series within the next six months.
 
RH- What advice do you have for aspiring authors?
 
CB- Listen closely to the Holy Spirit and ask for confirmation in your pursuits. Work hard on developing your craft by studying the authors you love, taking writing classes, and reading up on the technical aspects of good writing. This isn't something I did, and I regret it now. I cringe a bit when reading some of my earlier work, but the passion for God still shines through it.

Get passionate about serving God and He will work through you.
 
RH- Thank you for taking the time for this!
 
CB- Thanks for the opportunity to interview with you. Blessings to you and your ministry!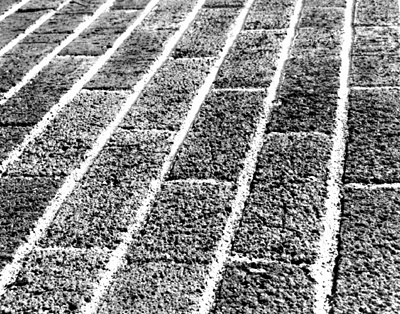 © Travis K., Phoenix, AZ