Survivalists, Mykel and Ruth Hawke
November 30, 2011
One of the most popular survival series on television is Man, Woman, Wild, hosted by former Green Beret, Mykel Hawke and his wife, Ruth. The series follows the couple as they endure various survival situations and teach audiences how to do the same.

I was recently given the opportunity to interview the Hawkes for Teen Ink.

Rachel - Tell us about yourselves.

Mykel Hawke - I am a U.S. Army Special Forces "Green Beret" veteran with over 20 years of combined military, government contracting, and survival experience. I currently host two Discovery Channel shows, Man, Woman, Wild and One Man Army.

Ruth England-Hawke - I began my career as a reporter working at a London news station in the United Kingdom. I have hosted a variety of factual, reality and chat shows. I have had various articles published in ABTA Magazine (The Travel Association). I am married to Mykel Hawke, and we have a son. We are currently working on a survival series for the Discovery Channel US.
 
RH- How did you two meet?

REH- We met on the set in Jamaica. I was selected to be the host of one of FOX's reality shows, called Forever Eden.  When I arrived, I had no idea I'd be meeting a real knuckle-dragger and my future husband.

We met walking on the paths around the set and...suffice it to say, we were smitten. We spent time together in the each other's country, and with each other's families, and decided to tie the knot. We were married in the U.K., had a child, and now reside in the U.S.

RH- Mr. Hawke, how did you first become interested in wilderness survival?

MH- I grew up very poor and survived on the streets as a teen, which is why I am into survival. I was kicked out of junior high school for fighting against bullies, which is why I joined Special Forces to help others. I never attended high school because, as the eldest, I had to take a job to help my mother support my siblings, which is why I am keen on education. I use my Master's Degree, education, and experience to help others and am pursuing my PhD in order to one day run a full-time camp for kids—my dream job when I retire.  If I ever grow up!
 
RH- How did the idea of Man, Woman, Wild come about?

MH- I ran a business doing this since 1994 called www.specops.com; Ruth naturally brought the television concept to it and together, we brought the idea to Discovery and they liked it.

REH- For most of my TV career I have traveled to and filmed in very remote places, usually with a very small crew, often with no doctors or hospitals for miles around and we regularly used small planes, boats and off road vehicles to get where we were going. There was always an element of risk in what I was doing so for a number of years I had been looking for some one to give me survival training so I'd be prepared should the worst happen. So it was quite fortuitous that I should fall in love and marry a survival instructor! The show was a natural progression.
 
RH- Where has been your favorite place visit?

MH- Mine was Colombia.

REH- We've been privileged to visit so many wonderful places. The Colombian Amazon was mind blowing but I think Aitutaki in the Cook Islands was my favorite - it's hard to go wrong with a tropical island in it's own azure lagoon!
 
RH- Has anything ever gone dangerously wrong while filming the show?

MH- More than we can possibly list from near dying of heat, cold or drowning or falling to nearly being eaten by lions and bitten by poisonous snakes.

REH - Yes, it's an exceptionally dangerous job, we spend a good proportion of our time sick from one thing or another.
 
RH- Mrs. Hawke, out of all of the many things you've had to do on the show, what has been the most difficult for you?

REH- Eating fat wriggly live maggots and drinking my husbands pee!

RH- Where is one place you would like to go, or a situation you would like to be placed in, for a future episode?

MH- I have many more situations I'd like to teach but can say them here. But I have always liked Thailand and Costa Rica.

REH- I'd quite like to go back to the jungles of Borneo and take Myke.
 
RH- How much work and research goes into preparing an episode?

MH- We spend months getting the area researched before we go and we spends weeks of self study for each area.

REH- I do less than Myke as I'm a full time Mom when I'm home.
 
RH- What can fans expect on upcoming episodes of Man, Woman, Wild?

MH- a lot of good info and many never been seen before on TV survival techniques.

REH- And some laughs!
 
RH- What special message do you have for your fans?

MH- Never quit, work together, try new things, face hardships together, support each other, and never quit!

REH- We love you and thanks for your support!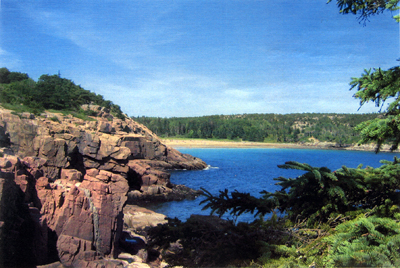 © Annie Y., Northborough, MA