Review on Sam Smith
January 25, 2018
Sam Smith, a 25 year old superstar, breaking records with his 2017 album "Thrill Of It All." This young artist has caught the eyes of many young adults; his songs have really special meanings, that are very touching. "Palace" and "Too Good at Goodbyes" are two songs on this album that have the most personal meanings to him. These happen to be my two favorites. "Stay With Me," on his 2014 album called "The Lonely Hour," has broken more records than any other of his songs. This happens to be my third favorite. Pretty insane to me that a young artist like Sam, broke records with one of his first albums. Born in London, making his debut in 2012, and now hitting the billboard top 100 with every new song, Sam Smith is quite the artist. Now onto one of Sams greatest songs.

I'm guessing everyone has seen the popular Apple commercial with his song "Palace." The girl is listening to Sam's song and runs into a guy. She places her Apple Airpod into his ear and they suddenly go into almost dream like world together. It's one of the most played commercials of 2017. This is a big named company using one of his songs, which seems like a big deal to me. "Palace" was the song they used, when they could have chosen any song. People make songs relate to them in their own way but Sam Smith wrote them for his own reason. To him this is a love song. He said to iHeartRadio that, "My heart is a palace and in every single door of the palace, there's a room that opens to a past lover." I don't think he could have explained that any better. He also stated to iHeartRadio that, "Even though not all of my relationships obviously didn't work out, real love is never a waste of time." This song is currently #18 on the iTunes charts, and he is touring all over the world in 2018 with this new album, (including Minnesota) which leads me to my next favorite song.

"Too Good at Goodbyes" peaked at #4 on the Billboard top 100 for two weeks in a row. This song debuts at #1 in the United Kingdom, with 402 million views on youtube and 2 million likes. He wrote this song to show how he had got hurt in the past. Speaking to Nina Hajin for Radio, Sam explained, "In 2016, I was in a relationship, a very short and brief one. I got dumped a few times and I kept going back, it was a very tumultuous relationship. Every time I hit a wall, I just got better and better at saying goodbye, so when it did finally come to the end, I was ready and prepped. " In my opinion it's pretty brave of him to talk about his relationships like this, and to not be afraid to tell the media how it really was. "I think it's so important to sit with yourself and think about what the relationship was, the positives and negatives and sit and live with it for a minute." stated Sam. This is one of the most favorite things I've read. If anyone is in a relationship and wondering if it's ok to leave or stay, do this, then everyone will know. Speaking of staying with people, that leads me to my third favorite song.

So this last song, "Stay With Me," which is not on the 2017 album, has broken the most records than any of his other songs. Best new artist of the year, Song of the year, Record of the year, and Album of the year were 4 Grammys he won with this big hit. Within 2 days after the album was released, this song was #2 on the billboard top 100. The meaning behind this song is very heart wrenching. He is in love with somebody, but unfortunately, that person doesn't love him back. He's in agony but he would rather have that person close to him, even if its a lie, than be apart.

"Palace", "Too Good at Goodbyes", and "Stay With Me" are some very special songs, with even more exclusive meanings. This young 25 year old star has made a lot of accomplishments in his life already at such a young age. It should be compelling to see what else he has up his sleeve, im sure it will be amazing.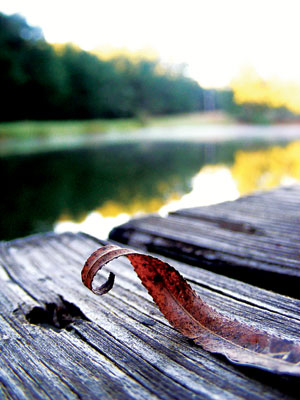 © Jack B., Central City, KY