Thomas Whelan
July 20, 2008
Mr. Whelan, one of the most remarkable teachers I have ever met. In his class he makes you feel comfortable just like you're at home. I was so excited to go to his class I started looking at my work even before class time. Even though I am an average student I felt like a perfectionist in his class.

I was in Mr. Whelan's Project Lead The Way class last year. This was the first year that this class was offered. We were his test guinea pigs for next year's class.




Engineers at MSOE taught Mr. Whelan how to teach the programs. He told me that he spent about a month there everyday learning how to teach this class. This class taught students how to use 3-D computer modeling software, and we used reverse engineering, which we took a physical model apart, and created it on the computer. We used modeling




software to make these projects. AutoDesk Inventor is very powerful software. This program is so advanced that people have built entire cars on it. Some of the assignments that we made were a model train. This project was one of my best projects. Another project that I did was a reverse engineering project, where I took an everyday object and we build it on the computer. The project that I built was an engine piston model. It was the best project that I made of the entire year. Mr. Whelan set up this class to provide students with opportunities to learn about the field of engineering. Also I have never been afraid to ask for his help.

The first impression that I had of his class was I thought it was going to be hard. Then I found out that with a little practice and determination, I could get the projects done. About the middle of the year, Mr. Whelan got into a terrible motorcycle accident and we thought that he was never coming back. We had a substitute teacher for about a month, we were not learning anything. I was afraid when he came back we were going to get buried with work. When he did come back he just combined some projects together to get the projects in for the year.


The reasons why I am nominating my teacher is because he is patient, nice, funny and fair. He is passionate about his work. He always explains projects to his students when they need help. He is a wonderful teacher because he has made an impact on my life. He has guided me on what path I should take. I am pursuing a job in the field of engineering. At the end of the year he would bring in his children. His kids were so energetic. We all thought that this was funny. Also he would show cool videos about engineers working on a Rube Goldberg invention. He is truly one of the nicest teachers that I have meet.

One of the biggest things that Mr. Whelan has done, is he has built up my confidence. He is a helpful teacher. When I wouldn't understand a project or an assignment he showed me what to do, and then I would do it. I had his class third and forth hour. During my study hall ninth and tenth hour he would let me continue to work on my projects because he knew how much I loved engineering.

I am proud to call myself a student of Mr. Whelan. Because of him I now have the ability to understand the fundamentals of engineering. This is why I nominate Mr. Whelan for Educator of the Year.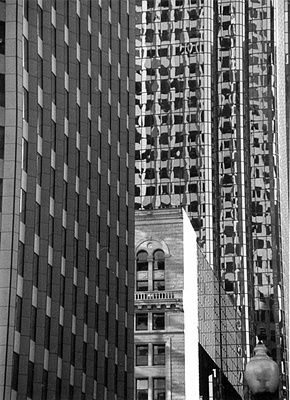 © Anonymous