A Gun in Her Hand: The Story of Madeline Jarret
January 4, 2010
Although existence in the Canadian colonies had never promised to be easy, the new settlers were sure it was never meant to be this hard. While the colonies, (called "New France" after their French discoverers,) were flourishing with stores, pubs, and high society, the Canadians had an embarrassing problem on their hands. Iroquois Native Americans weren't giving up their land and moving away as peacefully as the French expected them to.

All across the colonies, and south into America as well, Native Americans were becoming suspicious of their white invaders. Some moved along peacefully, not wanting to provoke a militia armed with guns, but others – like the Iroquois – stayed behind stubbornly and traded to posses firearms themselves. Attacks began, one after another as the Indians set fire to houses, forts and stores, and carried away hostages for ransom. The Iroquois wanted a fight, and that's exactly what they got when a war band had the misfortune to attack the fort of Madeline Jarret.

According to a well-detailed account written after the attack, Madeline was walking near the fort, and suddenly heard screaming. She began to run to the fort's doors with a band of Iroquois chasing after her, shooting a rain of bullets. One even got so close as to grab the handkerchief tied around her neck! As soon as she slammed the heavy wooden doors behind her, she began to shout for the guards, asking someone, anyone, to come to her aid.

No one did. The guards and soldiers of the fort were too frightened to do anything but hide. Frustrated, Madeline took matters into her own hands and began to fight back. The fourteen-year-old snatched a lighted fuse out of a man's hand (he intended to set it to the ammunition store and blow the fort up so the Indians couldn't pillage it,) proclaiming he was "A miserable person!" She ordered all the hysterical women locked inside a thick-walled room so the Native American's wouldn't hear them. And together with her two younger brothers, an eighty-year-old man, and loyal soldier Pierre Fontaine, defended her fort for eight days, shooting off cannons if anything moved in the night. Eventually, relief arrived in the form of soldiers from an adjacent town, who disbanded the Indians and freed Madeline and her command from their incessant vigil.

Madeline Jarret is now remembered as a Canadian hero, and rightly so. While others around her panicked, she fought to keep calm, and carried herself with such an authority that she may have saved her beloved Canada not once, but twice, by snatching the ammunition (which was enough to blow up the entire fort and its inhabitants) from the crazed soldier, and then, by holding the fort until relief arrived.


Today a bronze statue immortalizes her in Quebec, honoring the fourteen-year-old who came from being an ordinary farm girl to a nation's heroine with eight simple days of bravery.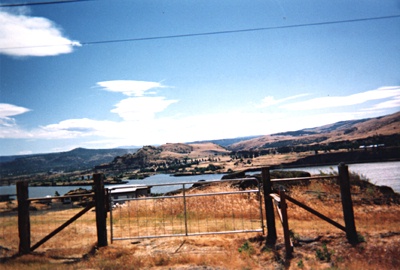 © Christine G., Port Hadlock, WA