Thank You Ms. Steinem
June 12, 2017
Well known for both her journalism and activism, Gloria Steinem is not a woman to be messed with. Author of a series of controversial articles about feminism, co-founder of two literary magazines, and a women's rights activist, Steinem puts her heart and mind into things she is passionate about. Steinem started her writing career as a freelance writer until she became apart of the woman's rights movement that was going on at the time. She became a Playboy Bunny to see firsthand how sexist and humiliating it is to be treated like that. By being able to combine her two passions, journalism and equal rights, Steinem was able to become an influential role model for years after she became apart of the spotlight.

Born March 25, 1934 in Toledo, Ohio, Steinem grew up by spending her time traveling the US in her family's trailer while her father made a living as a traveling antiques dealer. She did not start attending school on a regular basis until her parents divorced when she was 11 and her and her mom settled in Toledo. Sadly, Gloria's mother suffered from mental illness so she had to take care of her mother while in high school. After high school, Steinem chose to study government at Smith College. At the time, government was not a popular major for women, and it was very clear that Steinem did not want to be the typical housewife that was all too common at that time. Steinem graduated from Smith College as apart of the Phi Beta Kappa honors society in 1956 and was offered a Chester Bowles Fellowship to study in India for two years. After being forced to grow up so soon, Gloria was finally living her own life.

Early in her life and career, Steinem was a loud spoken activist for women's rights and has been an activist throughout her life. She has published a series of books, articles, academic essays, spoken at rallies and colleges, and has been interviewed countless times, all because of the gender equality she believes in. In 1986, Steinem was diagnosed with breast cancer, but survived it with the help of treatment. Steinem remained childless throughout her life, and has only been married once in her life; she married David Bale in 2000 and they remained married until he died in 2003.

Early in her journalism career, Steinem was a freelance writer getting her work published in different newspapers and magazines. In 1963, she wrote an article that has become one of her most well known piece of works to date. A Bunny's Tale, published in Show magazine, is about Steinem's first hand experience as working as a Playboy Bunny in New York City's Playboy club. Steinem went undercover with a fake alias and fake backstory and was a Playboy Bunny for about two weeks, not blowing her cover once. As Marie, her Playboy Bunny alias, she went through eight hour shifts with no breaks, skimpy tight fitting costumes with bunny tails, and random men catcalling her. Steinem also brought light to the harsh rules and constrictions that being a Playboy Bunny came with. Later in her life, Steinem has said "That assignment, it was not a great experience, but in retrospect I'm glad I did it because I got a notice from Hugh Hefner and they did work the working conditions of those women for the better." That article, which was published in two pieces, was the spark that led Steinem to voicing out her feminist beliefs.

A Bunny's Tale might be Steinem's most well known piece, but her journalism and writing career only took off from there. She helped create New York magazine in the later 1960s, and wrote a column for them about politics. Steinem also co-founded Ms. magazine, a liberal feminist magazine, in 1972. Ms. was originally just an insert in a December 1971 issue of New York magazine, and then became an independent magazine in January 1972. In 1983 Steinem published her first collection of essays in Outrageous Acts and Everyday Rebellions. Since then, she has gone on to write many other works about feminism and has never been silent about what she believes in. Many of her writings are controversial, like her If Men Could Menstruate article, but she wrote about matters that needed to be addressed and she presented the information bluntly, but with an aura of grace. Currently, Steinem is the the host of a Viceland TV show called WOMAN, where she goes around the world meeting women in different situations.

Steinem has been an influential woman for the past over 50 years, and she will continue to be influential for years to come. She was a trailblazer in the second wave of women's rights, and her controversial journalism has brought her recognition. Steinem managed to combine what she believes in into her journalism career and she managed to change some things for the better. For example, after she wrote A Bunny's Tale, Hugh Hefner changed the working conditions of the Playboy Bunnies in his Playboy Clubs for the better. She stood up for what she believed in and she was not going to back down. Yes, Gloria Steinem is a journalist by profession, but she is also so much more than that. She is an activist, an author, a trailblazer, and a woman, but most importantly Gloria Steinem is an inspiration.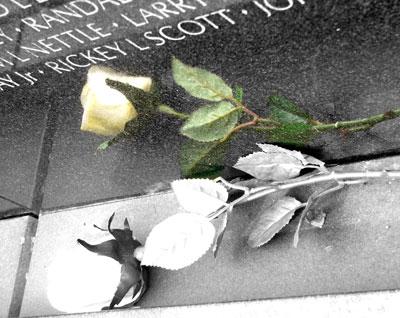 © Kimber E., Yorktown, VA