my mind is a box
August 14, 2009
(& IT'S EMPTY.)

I felt morose and burdened, today, without apparent cause. My latest cure for stress has been tea; I brewed a cup of Tangerine Orange Zinger and added artificial sweetener.

The kitchen of my parents' house is an open area adjacent to the dining room, home office, and living room. My parents were both in the vicinity, which I could not tolerate. I love my parents. I feel like every moment in their presence is a miniature Judgment Day, like I am being sized up for my brand of Eternity. Some days my indolence is worthy of Hell, but usually, I just feel like I am walking listlessly through living Purgatory.

It was raining outside, but it made the air all the more breathable. I settled on the front porch, watching raindrops splash into my tea, and musing that the red tea matched the reddish tint of the bacteria on the porch marched the dying leaves of something the previous homeowners had planted matched blood. It struck me as a sort of Rorschachian identification, so I turned my attention to a bird in the yard. I don't know it's type or species. I've never been a bird person. It was grey like the sky, if it helps.

The bird alighted upon the roof nearby myself, and I studied it like a biologist surveys the astronomer's equations and findings. Time passed, or perhaps, for the smallest of instances (or the largest, equally likely), it did not.

I don't know what came over me. I looked at that bird, and spoke, directly at him, or her, Tell me something. Anything. Give me a sign.

Without sparing a glance in my direction the bird promptly turned and hopped out of sight.

At first I despaired, for despite my atheism and scorn for spirituality in general, some part of me had truly expected something, some sort of omen to materialise.

And then, it occurred to me maybe a second later, maybe one had.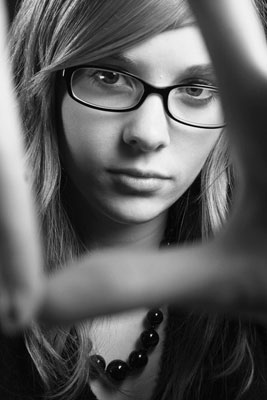 © Marina S., Vineyard Haven, MA