I'm crumbling.
September 7, 2009
I don't belong,I'm a mistake.
Tell me I'm wrong.
I won't listen.
I have a fascination with mental disorders,they intrique me.
It takes a sick person,to actually want to have a mental problem.
Or to be around people that are so unfortunate to have such issues.
I've struggled with self esteem since I was a small child.
I've always hated myself.
I've always beleived in some way or another,my parents were disappointed to have a daughter like me.
I used to wonder if they had 'that other little girl' as a child,if they'd be happier.
I'm a burdon,I've always been a burdon.
I've had my share of S.I's.
And I'm not proud of it.
I've let boys take advantage of me.
I wanted to feel like I belonged.






If only for a few seconds..





My parents don't know me.They don't even know my favorite cereal.
They say they love me from time to time,but..




Can you ever really know for sure?


Sure,it takes trust.You have to trust them,and beleive them.
What if you don't know how to trust?
I think I trust them..are humans programmed to know if they trust someone or not?


Even if you do,they usually turn on you anyway.
So,if you're in that logic,I beleive I'll stick to my own way of dealing with that shrill,overused word.


Trust,and Love.

A five letter word,and a four letter word.

Which one is more demolishing?


All the other people that surround me,act as if they know its all real..that they know it is in fact all true.
Like they actually know what they're doing.
Is it only me?
Is it only me that ever feels different?
I see the looks,and smirks that strive on all of their faces..
Mine's always different.



Oh,what a tangled web we weave.
I'm broken.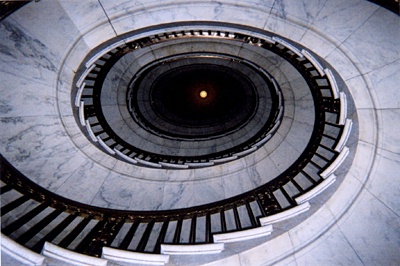 © Kyle T., St. Joseph, MO