gone all too soon
January 24, 2010
His name was T.J. He started coming to our youth during the fall of 8th grade. He was rather small for his age. i think everyone was taller than him. He hardly spoke, but he was really popular amongst us. he was really nice. The kind of kid that old people like and babies adore. We never really spoke to each other. he was on one side of the room, I the other. But we shared the same friends so our paths crossed quite a bit.
Looking back, i wish i talked to him more. I learned from other people how much alike we were. we could have been best friends. we could have laughed at the same jokes. But i didn't. We didn't.
It was February 11, 2009. I had decided that this was the day i was going to talk to T.J. We were at our youth pastor's house. The guys were outside playing basketball and the girls were inside making cookies and watching "America's Next Top Model". No one noticed that T.J. was missing.
We found him about half an hour later. My friend, let's call her Julie, had repeatedly tried to use the restroom, but it was locked. She tried knocking but there was never an answer. She eventually went to our pastor and had him pick the lock. What they found was not a pretty sight.
T.J. was laying on the floor, barely breathing. He looked like something you would expect to see in a horror movie, not at a youth meeting. We were hustled into a bedroom that was away from the bathroom. All around me kids were crying, calling parents, and praying like they never have before.
I had to watch them load the ambulance, take him away, and parents quickly drive kids away, acting like everything was okay. I wasn't lucky enough to leave as soon as it happened. My mom was on church staff so i had to sit by the curb for what seemed like ages.
I didn't go to the hospital like many others did. I went home and tried to be cope. I felt like a traitor. I should be with my friends. Make them feel better. An hour later, i got a frantic call from one of my friends. "He is gone", she said," he is dead". I couldn't sleep that night. I kept thinking about him. I didn't know a brain aneurism could take away so much. It robbed him of so many things. Now i will never get to know him better. We can't be best friends.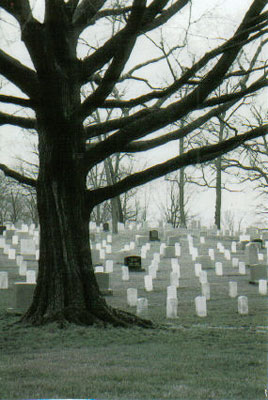 © Mary G., Ridgway, PA